#salealert :
Life is not perfect but your spring #ootd can be. Check out this
MSGM Ruffle Tee.
I bet you'll love it!
Shop Now!
_______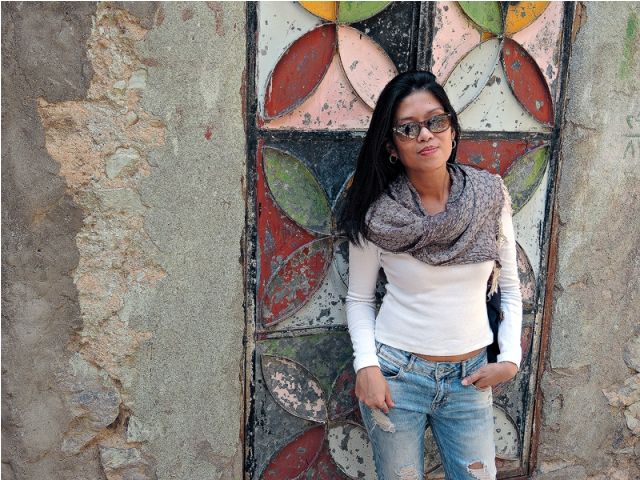 This is a true story. I posted this photo ahead in my Instagram account because the story behind it is really funny.
More than 10 years ago, I remember watching Renee Salud being interviewed on TV. For those who doesn't know him, Renee Salud is a gay fashion designer and "beauty-queen-maker" in the Philippines. If I remember it right, he said that Filipinos should avoid wearing distressed/ripped clothes for the sake of fashion because the Philippines is already a 3rd World country and those type of clothes can only make you look poorer. I agree to some extent. I am not fond of what they call "gusot-mayaman" (pre-wrinkled) clothes because it will only look "gusot-mahirap" on me.
Nowadays, ripped or distressed jeans have gained much popularity in the fashion-forward market and I can't blame the elderly to question why would you buy a new piece of clothing that looks like it has been beaten and torn apart? Actually, Rolex' mom once took pity on his son when she saw him wearing a pair of distressed jeans. Believing that he is fashion-forward (haha), Rolex explained that it's part of the design and that it is the "in" thing 🙂
Last week, we toured my mama and my sister in the mountainous areas in this corner of the world and obviously, I did not follow the fashion advice of Renee Salud. I was wearing a pair of Zara Distressed Jeans.
Photos of our trip were uploaded on Facebook and when Rolex' local friend saw my #ootd, this is what he has to say:
Dear Rolex,
Please buy a decent pair of jeans for your wife.
Love,
XXX
I am not sure if he's serious but I find it so cute, I just laughed at it. What more if he sees this?
Shop:
Cheers!
Add a comment
comments