#salealert :
Life is not perfect but your spring #ootd can be. Check out this
MSGM Ruffle Tee.
I bet you'll love it!
Shop Now!
_______
This post is about our trip to Venice. Warning : picture overload and my usual storytelling.
If Paris is my dream destination, Rolex's is Rome.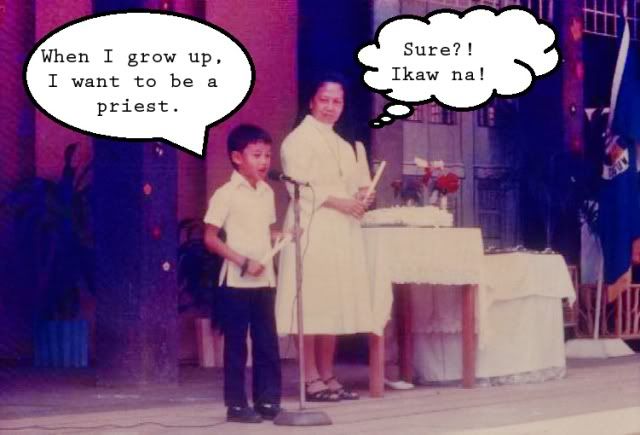 He wanted to be a priest remember (Visita Iglesia)?
So before going to Paris, we went to Rome first and since we were already in Italy, he said that we should drop by Venice. Why?…because he wants to see the "Rialto Bridge".

We arrived Venice at I think around 6PM and checked in at this bed and breakfast near the airport called Feel Inn. Breakfast is served right at your very own veranda. Nice!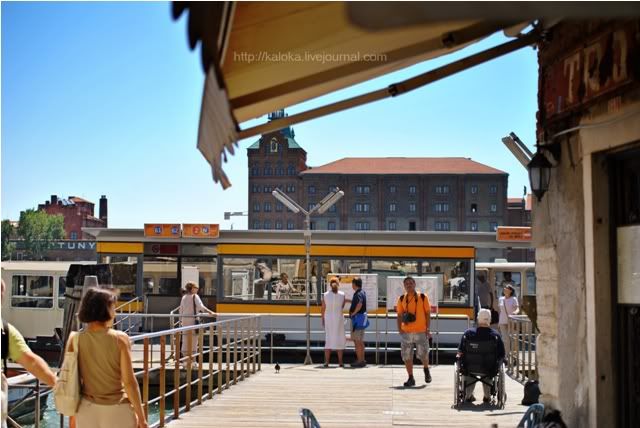 Venice is known as the City of Water because it is literally floating in water. Our first stop is of course Rialto Bridge, the very reason why we were in Venice. There was Rolex waiting for the water bus that will take us there.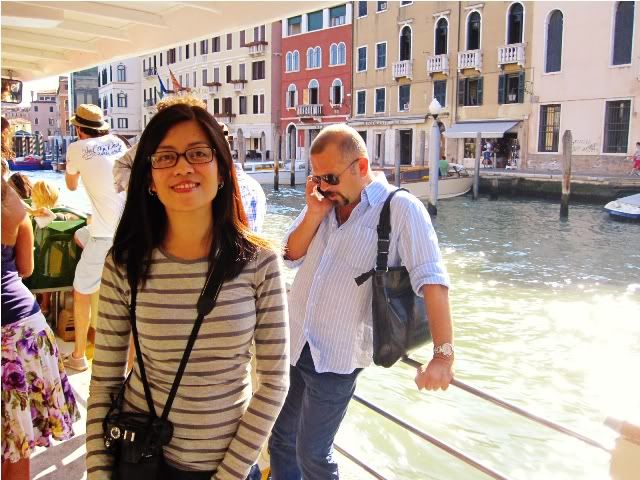 Its me aboard the water bus. I had a shocking experience being a person who doesn't know how to swim. When the water bus was about to sail, a sexy woman in high heels and skimpy skirt just jumped in to the boat and started yelling at the man who was left behind at the terminal. Thank God she did not fell off. I didn't understand what she was yelling about coz the language was alien to me but my guess is they had a lover's fight. Whew!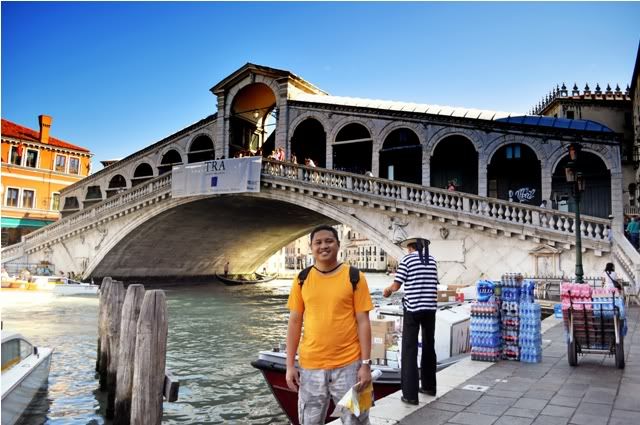 Hello Rialto! Masaya na sya! haha! Iyong-iyo na yan si Rialto. My gosh may mga kariton and cases of drinks on the side. I don't want to research further the importance of this bridge. Basta.haha!

Kung sayo ang Rialto, akin na ang ilalim ng tulay na eto.haha! Emote lang, i-avail ang moment.
Venice is totally a different experience, it has its own world apart from the Europe that most of us know. Minsan I cant help but think na parang syang squatter town na uber sushal. From super kagulo na mga eskinita at maliliit na canals (thank God hindi uso ang dengue dito)…….


……you will also find the most posh and expensive shops.

Venice is also known for its Piazza San Marco or St. Mark's Square. The structure in the middle is St. Mark's basilica. According to wiki, it is one of the few great urban spaces in Europe where human voices prevail over the sounds of motorized traffic.

The grand Basilica of St. Mary of Health in Venice, commonly known as Salute. Na-weirduhan lang ako sa word na Health and Salute, anong konek? Yun pala its like the Italian word for health…hehe…

When you think of Venice, of course you think of the Gondola ride.

…and the Gondolier. Just a warning to future travellers to Venice : DO NOT WEAR STRIPE SHIRTS.

Worst, naka-stripes ako. Buti na lang hindi lumevel sa mga Gondolier. But still, to be safe, do not wear stripes, ok?

How about the Gondola as your wedding car or wedding boat? Romantic!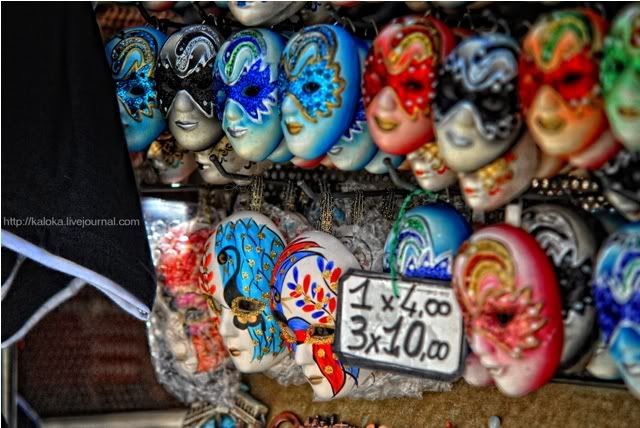 Akala ko, sa Pnas lang may "Maskara Festival", but Venice is also known as the City of Masks. Wiki says that the Venetian masks are a centuries-old tradition of Venice, Italy and are are typically worn during the Carnevale (Carnival of Venice).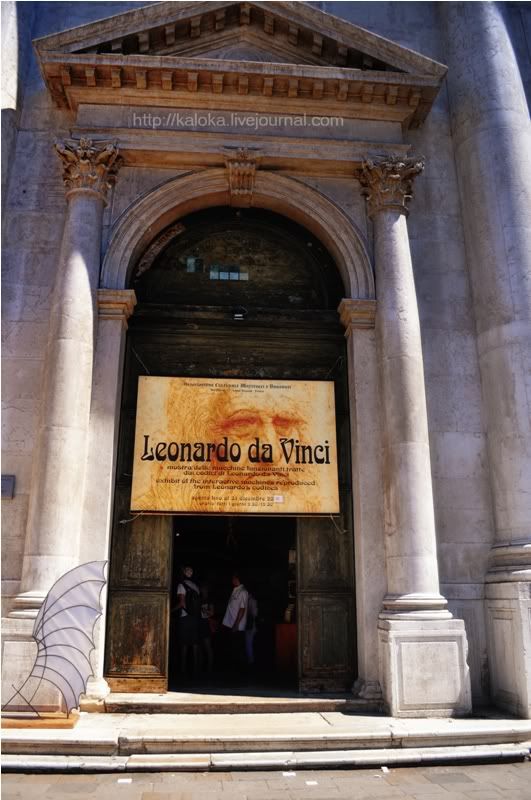 Though Leonardo da Vinci's famous painting Mona Lisa is in France, da Vinci is Italian. There was a museum showcasing his genius not just as a painter but as a scientist, inventor, mathematician, architect, etc… Rolex was amazed to see his inventions while on my mind was "Lets get out of here"…haha! Sorry I am not really into museums.
While waiting for our lovely day to end, Rolex and I were thinking what if we live here? I wouldn't mind as long as walang super high tide causing flood, chos! Kidding aside, if you live in Venice, Italy :

This could be your house' door (Unique and door knob mo).

This could be your home + your car (I mean boat) parked in your garage.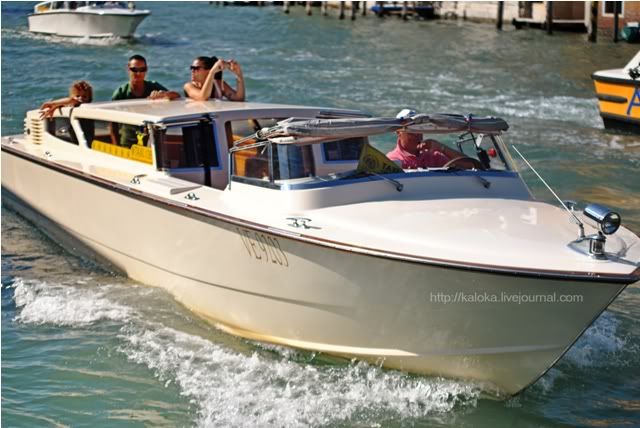 If you don't own a boat, you can always ride this water taxi or the water bus.

…And this could be your main highway!
…And this could be your husband. haha! Hon, itigil na yan. Nakakasira ng mata yan.

In the morning before stepping out of the hotel, I asked the receptionist how to get around Venice and he replied: By walking. True, you walk a thousand miles. So better wear comfy shoes or slippers and if possible bring something to soothe your tired legs, like salonpas or efficascent oil when you reach your hotel at night. Of course bring a map because you will be lost in translation.

Napagod na rin si Koya.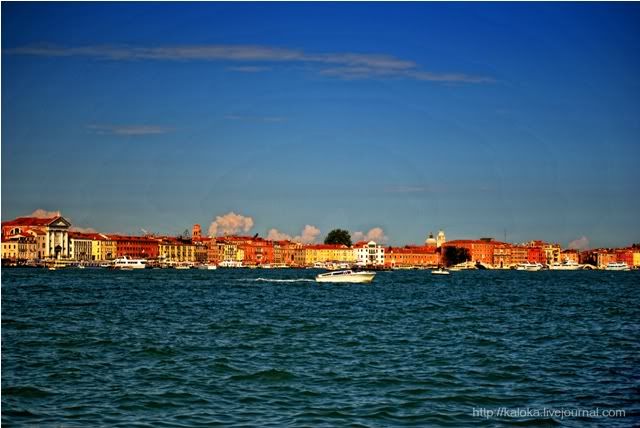 We spent I think 2 hours just sitting on the sidelines with this view along with other tourists. Well, I had tired feet but it was so relaxing to just sit there, talk and watch the day to end.
Cheers!
Add a comment
comments