#salealert :
Life is not perfect but your spring #ootd can be. Check out this
MSGM Ruffle Tee.
I bet you'll love it!
Shop Now!
_______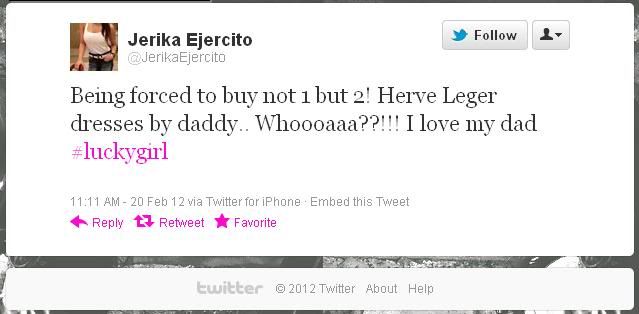 Lucky girl, too much! Who's your daddy pala?….Jerika is the daughter of former President Joseph "ERAP para sa Mahirap" Estrada and Laarni Enriquez. In case you forget how she looks like :


Her profile in twitter says: BA in International Business Administration, MA in Marketing Management, Devoted daughter xxx. (Bongga!)
Now, what is a Herve Leger dress? I tried my luck by joining a blog contest to win a Herve Leger dress but I didn't win. Herve Leger became known because of its bandage type of dresses.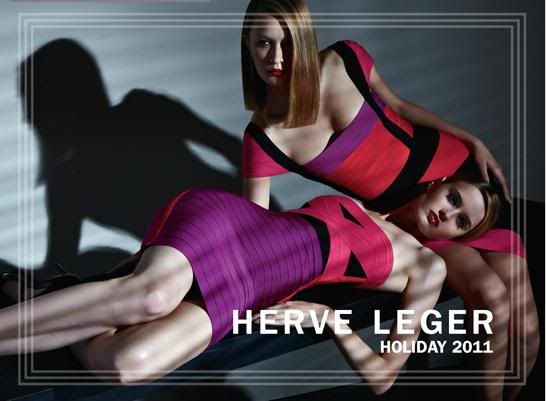 Ayan, hapit na hapit…parang mawawalan ka na ng ribs at di ka na makahinga pero deadma! basta sexy ka pa rin.Pak! The cheapest I found costs $780 or Php 34,000…so kung dalawa ang pinapabili ng daddy mo = Php 67,000 at the very least. Lucky girl, much ka nga!
www.herveleger.com

Oh I miss Clover Chips! Oh Rhian, kung UMIINOM ka ng Clover Chips, malamang si Mo Twister ay KUMAKAIN ng Coke or Sprite or Royal. Bagay sana kayo.

Para may maitanong lang…Goodluck!
Cheers!
Add a comment
comments