#salealert :
Life is not perfect but your spring #ootd can be. Check out this
MSGM Ruffle Tee.
I bet you'll love it!
Shop Now!
_______
"I am most scared of being bored," – Amanda Seyfried
Summer is in the air here in my corner of the world. Though it is still a far cry from the 50° C that we have all been waiting for, I realized that my skin is drier during summer than winter. Summer here is totally different, it's dry as in "uga". Since I am totally out of tune in my well being at the moment (don't take it seriously, I am just feeling bored and irritable), I told my officemate yesterday "I feel sleepy". His reply, "That shows how good our office is, it feels like home". It didn't sink in at an instant (I am slow), later on I realize that it's actually funny though our office doesn't feel like home, not an inch. I posted the dialogue on Facebook and got 14 likes at the moment. haha! Well there is no place like home, specifically my our bed. I long for it while at work. Rolex once told me that I am the only person he knows who says that she's sleepy even if she just woke up from a 10-hour slumber. I am just really bored and I want to do something in my life. I want to move out of here. Dealing with 2 crazy people in the office is abnormal. It's quite hard to know your next move when you are waiting for one thing to unfold first. Life is indeed a series (not exactly Korean TV series which I voluntarily refused to be hooked into). You can't jump into the next scene because you will always go back to what you've missed in order to understand.
One more, I am actually thinking of Alexander Wang Antonia Sandals while writing this 383-words post. I am not sure if I can walk in 3.5 inches but I really really love its form and structure. At $495? Ok fine, I am saving for something else.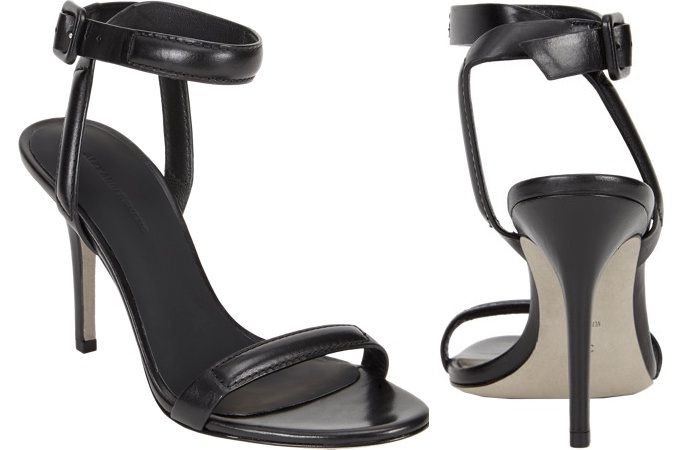 My hormones is going up and down again and I am talking non-sense. By the way, my boss said he is not in the mood to work today… and so am I.
I can't wait for July.
PS. Alexander Wang Antonia Sandals is available online in the following stores:
saks fifth avenue
neiman marcus
netaporter
barneys
alexanderwang
shopbop
nordstrom
Cheers!
Add a comment
comments