A leap year only happens every four years, right? So why not do something memorable on 29 February 2012? Rolex and I made a sudden and quick trip to Dubai. Our 3rd trip to Dubai since we moved to the land of desert and honey oil. He's very reluctant to bring Sultana and Azal so we bought the bus tickets at around 7PM and left at 12:00 midnight on the same day. We even went for a birthday dinner then only after I started preparing for the trip. As usual the "best packer" in me was put to the test.
We made it to Dubai at around 6:30 – 7:00 AM, lounge for an hour at Chowking (I've neer been to Chowking for more than a year now) because they open only at 8AM. After breakfast, I beg at the hotel front desk to let us check in at the earliest time possible and luckily we were in at 9AM. I took a quick nap (less than an hour) and went straight to why we were there in the first place (Rolex' busines first).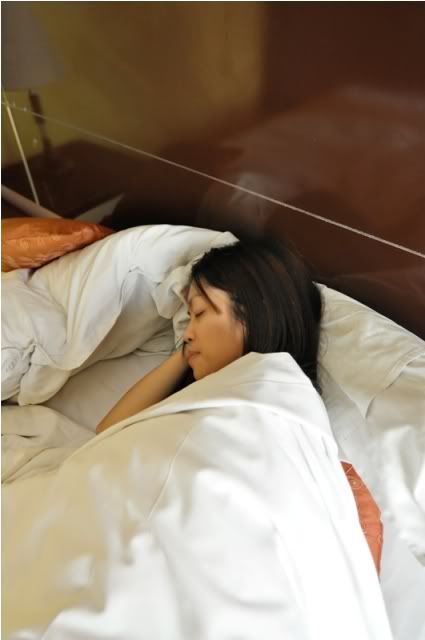 Talagang may picture akong nag-nap, haha! Parang tanga (wala lang).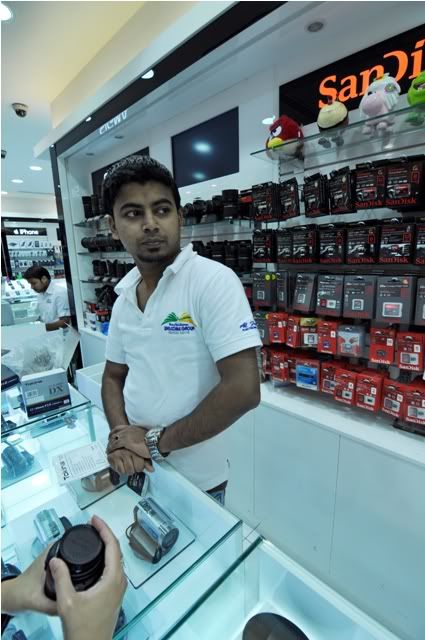 Thanks Kuya for the discount. 1st customer on March 1st (ayan, nag-emote pa sya).
For lunch, I ate Japanese and he had Chinese…as usual no photo, gutom ako! OK!
We went back to the hotel to freshen up…but before that, again I took a power nap (10 minutes with 5-minute-extension).
And since Rolex was happy with his new lens, he ended up test-shooting me anytime, anywhere, unaware.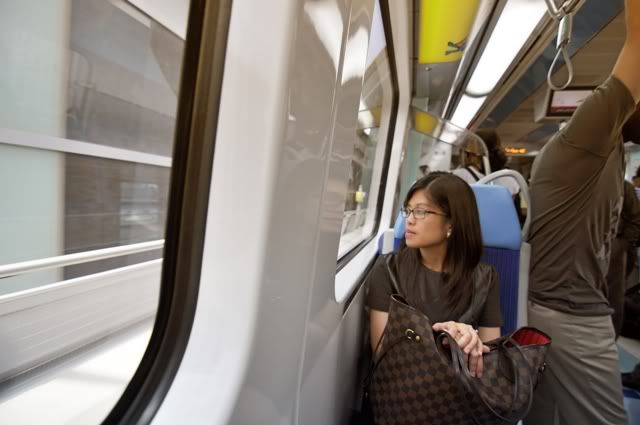 Moment ko eto!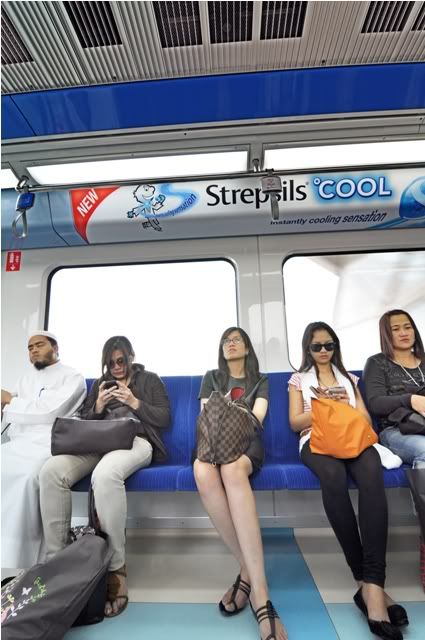 Sabi pa ni Ms. International Melanie Marquez, "I love my long-legged". So this is the effect of this lens, I will have longer legs,haha!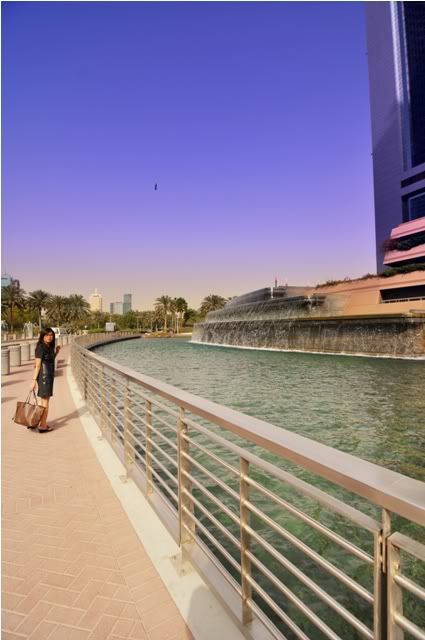 Dropped by at Emirates Tower's Jumeirah Hotel, again for another business (haha!chos!may nakalimutan kasi dun kaya namin binalikan).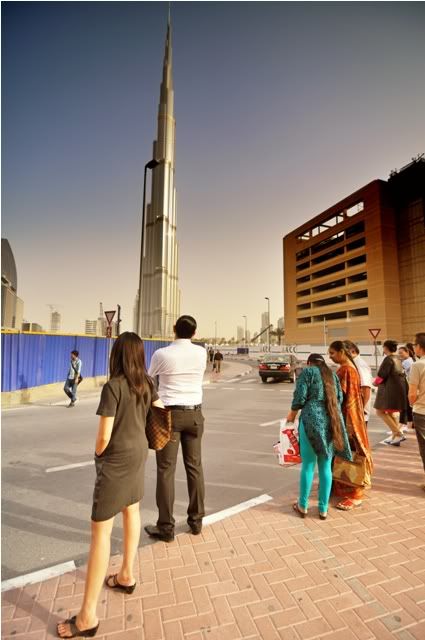 Waiting for the F13 bus that will take us to Dubai Mall.
Whenever we are in Dubai, we are always in the company of my our highschool barkada Neray and her husband Raymond. Neray was still at work so Raymond, the gentleman that he is patiently waited for us at Dubai Mall.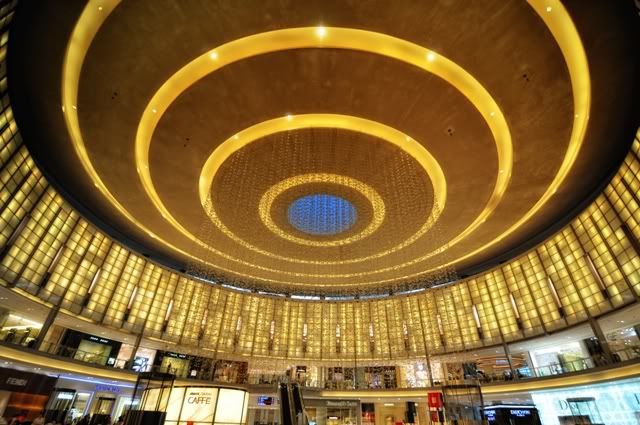 In Dubai Mall where Disneyland is……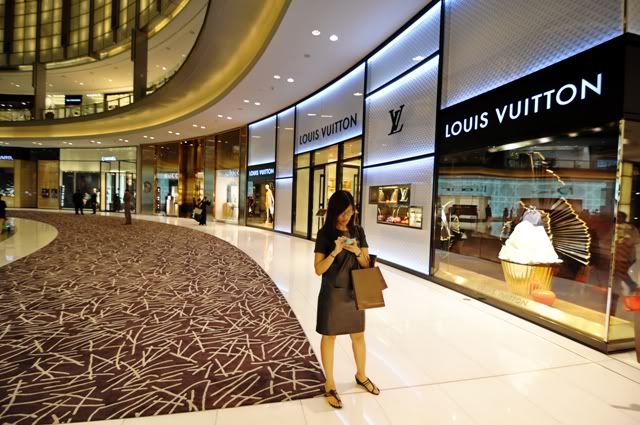 Louis Vuitton = Disneyland

I was adrenalized, mesmerized, etc..Just like disneyland where I hope there's magic but reality check I was there in my so-called Disneyland with 2 men. I felt like I was Judy Ann Santos being antogonized by 2 "kontrabidos" in a soap-opera, blocking my way to happiness. Warning to all women, never ever go shopping with men. In fairness to them, they don't tell you "DO NOT BUY THAT". Instead they will tell you "ARE YOU SURE OF THAT? IS THAT TOO EXPENSIVE? TRY TO THINK THAT YOU CAN BUY MORE STUFF WITH THAT AMOUNT THAN JUST A PIECE OF BAG" or they will calculate the equivalent price in Peso which makes you ask yourself too. But there is no LV in the Land of Kaugahan. This is already cheaper compared to the price tag in Pnas because its tax-free. The worst thing is the sales lady is showing me more bagsssss…I was drooling and got even more confused. Then Rolex told me that he knew my choices isn't "to buy or not to buy" but he knew that my bewilderment is "which one to buy". So he went straight to the sales lady and asked for the bag I was planning to get and said, "Ok we are taking this one". haha! In the counter, the sales lady told me, "You have a funny husband". I do not know if it is a compliment but yes he is funny and annoying sometimes, haha! I ended up with 3 lootbags…actually only 2 but I forgot to ask for the bag box that I have to go back the day after (read: shungak) and they put the box in another paper bag.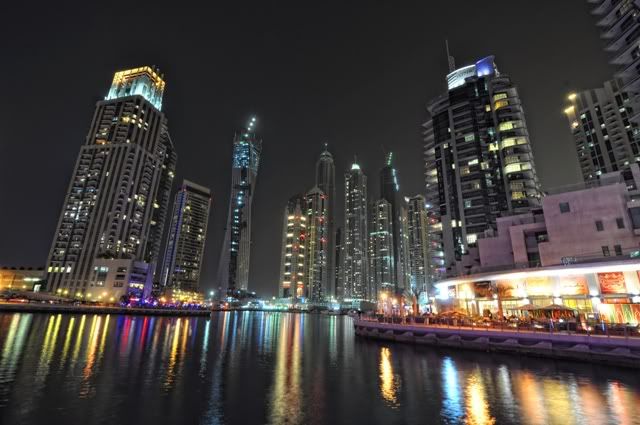 Raymond and Neray treated us on a sumptuous Japanese dinner at the Dubai Marina. Again, I forgot the name of the restaurant but I had the oh-so-yummy crunchy beef teriyaki!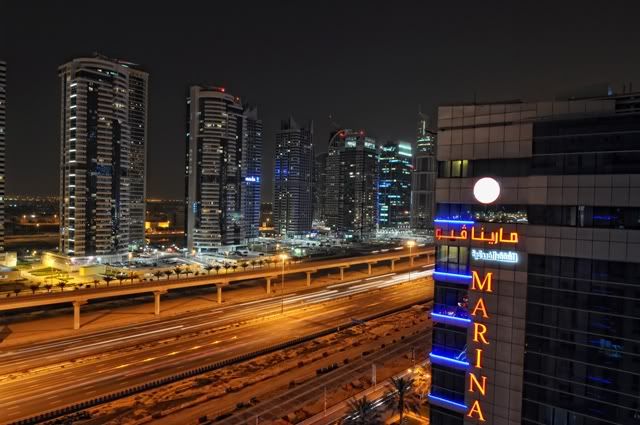 Since they live near Dubai Marina, we just walked our way to their pad. This is the view from their 12th floor unit. Unprepared for our visit, Raymond brought out 4 bottles of different spirited drinks to Rolex' delight, haha! Neray and I fine tuned our vocals with the videoke and sang the night away that we emptied a bottle of champagne. I dont know what happened next but I woke up at 7am not in our hotel room but still at their pad,haha! (I wasn't drunk, I was just tired). Rolex was still snoring badly that time.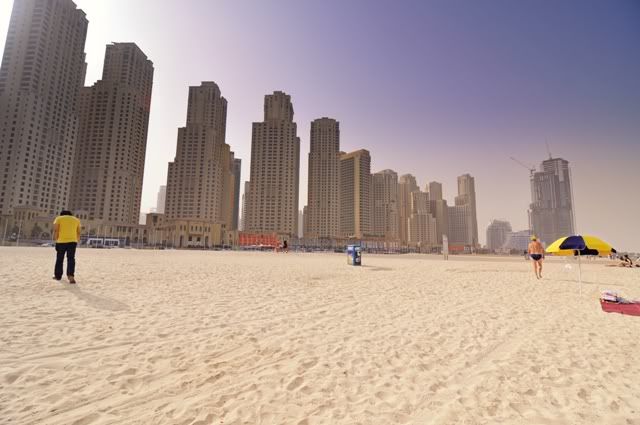 We had breakfast at Chowking again at the Jumeirah Beach Residences (JBR). The boys had loads of soups, water, coffee and cola to wash out the toxins, haha! Then got some fresh air from the beach to soothe the hang-over.
A good place is good but it's best when you are with the best company of friends. Though its our 3rd time in Dubai, this City still never fails to amaze me. First, there is alot of Pinoys, parang nasa Manila ka lang sans the oh-so-superb facilities. Everything is so accessible…the beach, the mall..etc but of course everything doesn't come so cheap. But why we are here in a foreign land to work? We may have different answers but we all deserve a break, pamper ourselves and as I always say to justify a purchase, this is my gift to myself…haha!
Photo Credit: ByBernard (edited by me)
PS.
At lunch before going back to the Land of Kaugahan, Neray I think bit her tongue and asked for a number. I said "12", which means letter L. We were trying to figure out what the letter L stands for. Then we realized that we just found another one to love while we were at Bloomingdales….LA MER. Now Rolex' goin' to kill me.
Cheers!


Related Posts:
1) JetSetGo: BURJ AL ARAB HOTEL, DUBAI
2) JetSetGo: AFTERNOON TEA HANGGANG GABI
3) THE INVASION ENCOUNTER

Sur Coastal Road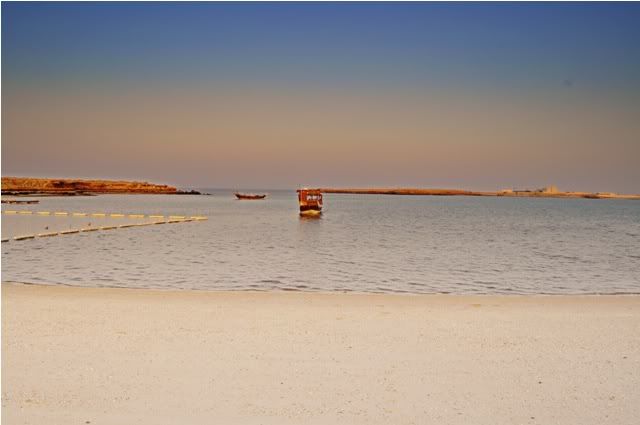 Turtle Beach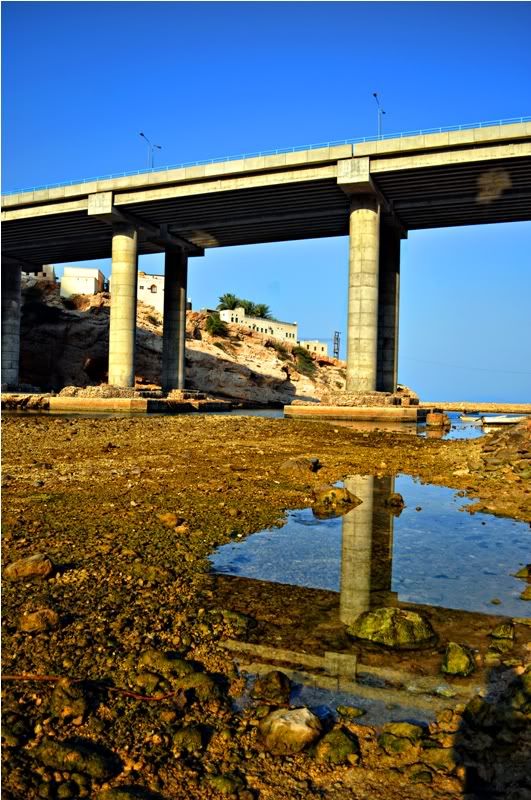 Wadi Shab Bridge
Wadi Shab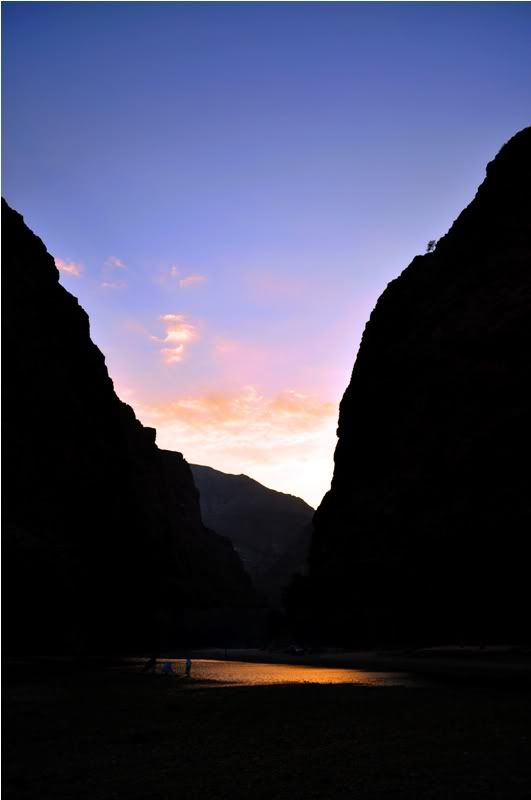 Dramatic view of Wadi Shab taken at around past 6pm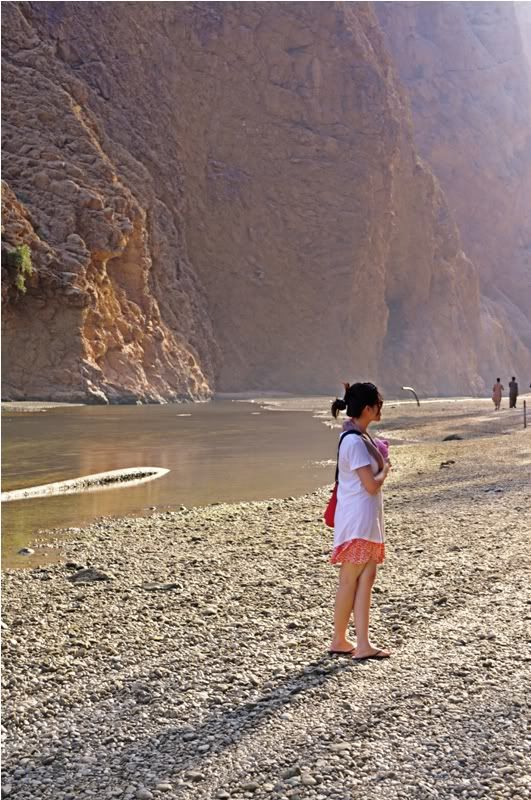 Lost in the Wadi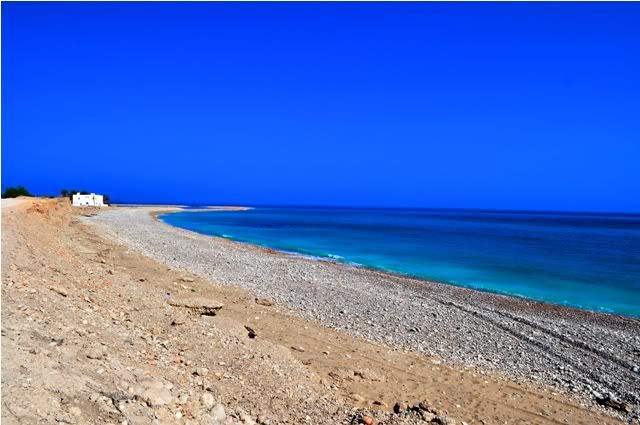 Tiwi Beach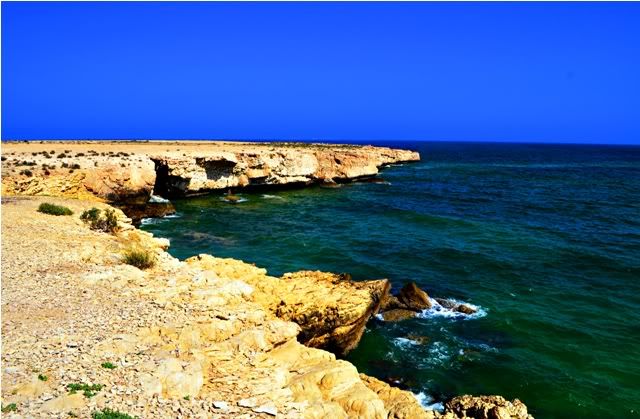 Overlooking view somewhere in Sur where the view on the other side is a wide desert with camels and donkeys.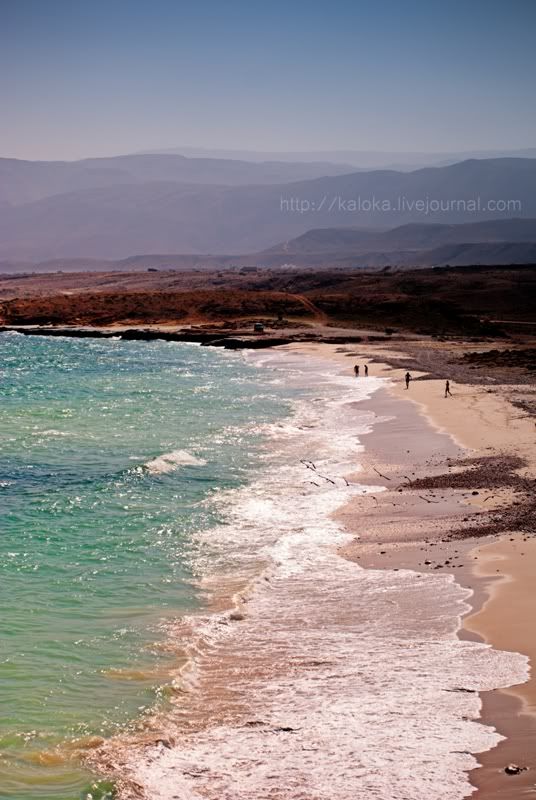 White Beach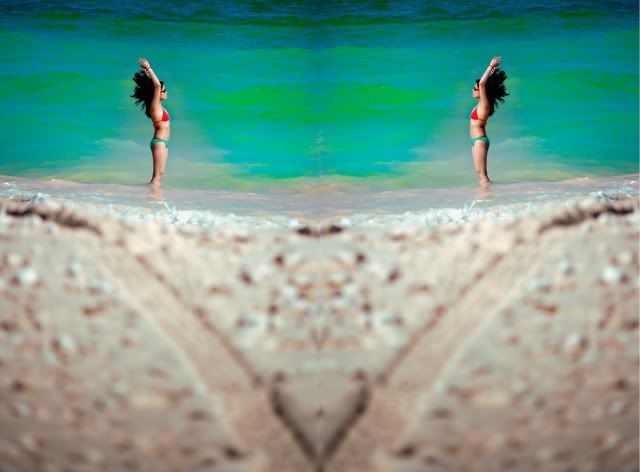 Still at White Beach…this is a stolen shot (I swear).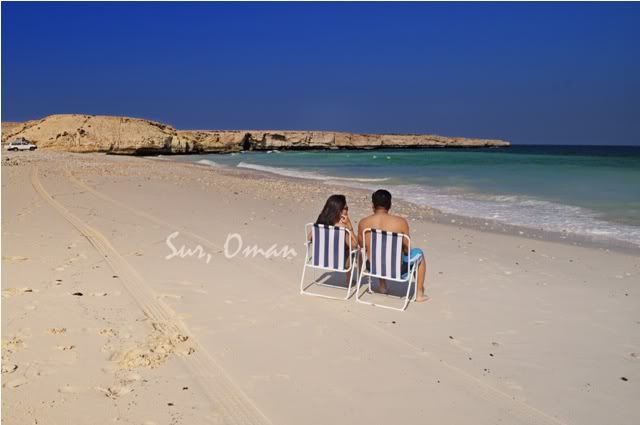 Thanks ByBernard for taking great photos. Here you have one via self-timer,haha!
In our search for another not-so-uga place here in Oman, Sultana along with a big help from Azal took me and Rolex to a place called Sur. Take note, Oman has Sur but doesn't have a Norte so basically we are heading….south right? Azal said "NO". I said "Why?". Well, Azal being programmed to give us precise direction showed that Sur is in the northeastern part of Oman. According to a travel guide I asked, Sur is the best place in the sultanate. I have been to a couple of tourist's destination here in Oman and I would say that Sur is one place I wouldn't mind going back to.
PS.
More than the wadis (river) and the beaches, Sur is known for its fascinating marine life. In a visit to Ras Al Jinz Turtle Reserve Center, we witnessed a turtle laying eggs (after an hour of patiently waiting, one turtle came to the shore to lay eggs at 9:30 PM). I have never seen such a gigantic turtle. It was an amazing experience but cameras were not allowed. For more information, checkout their website here.
Cheers!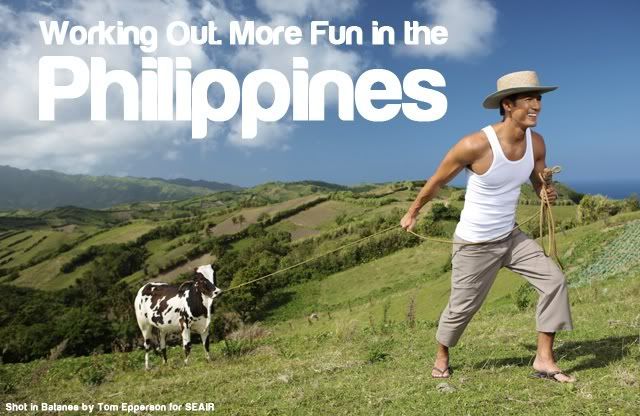 Hey guys! Sweat it out in the Philippines!
Cheers!
This post is about our trip to Venice. Warning : picture overload and my usual storytelling.
If Paris is my dream destination, Rolex's is Rome.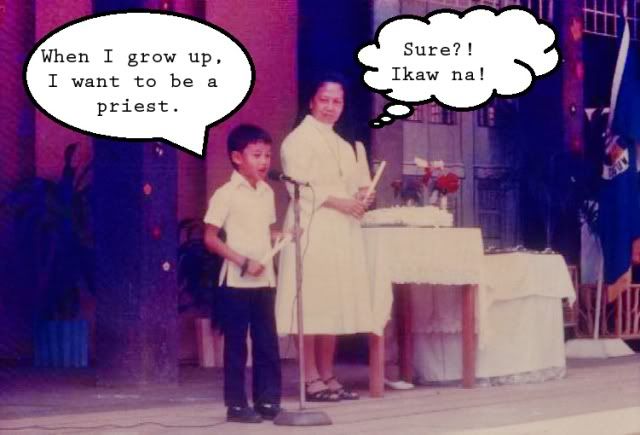 He wanted to be a priest remember (Visita Iglesia)?
So before going to Paris, we went to Rome first and since we were already in Italy, he said that we should drop by Venice. Why?…because he wants to see the "Rialto Bridge".

We arrived Venice at I think around 6PM and checked in at this bed and breakfast near the airport called Feel Inn. Breakfast is served right at your very own veranda. Nice!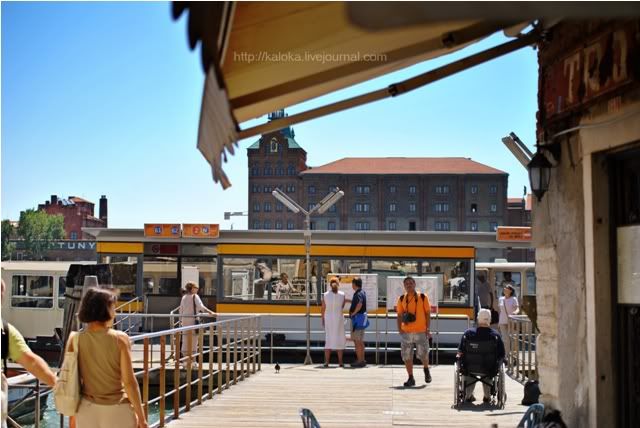 Venice is known as the City of Water because it is literally floating in water. Our first stop is of course Rialto Bridge, the very reason why we were in Venice. There was Rolex waiting for the water bus that will take us there.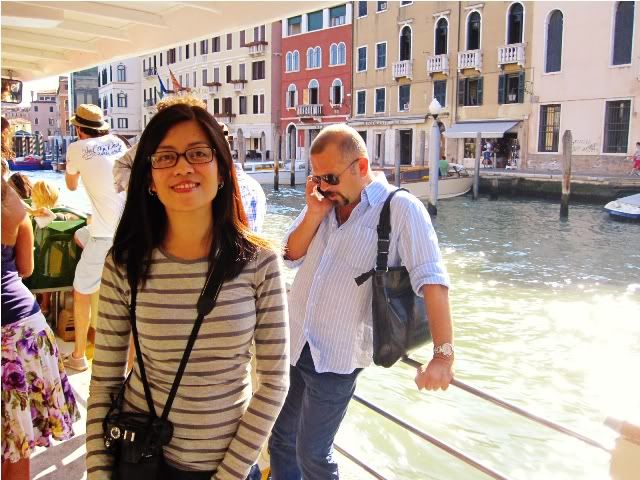 Its me aboard the water bus. I had a shocking experience being a person who doesn't know how to swim. When the water bus was about to sail, a sexy woman in high heels and skimpy skirt just jumped in to the boat and started yelling at the man who was left behind at the terminal. Thank God she did not fell off. I didn't understand what she was yelling about coz the language was alien to me but my guess is they had a lover's fight. Whew!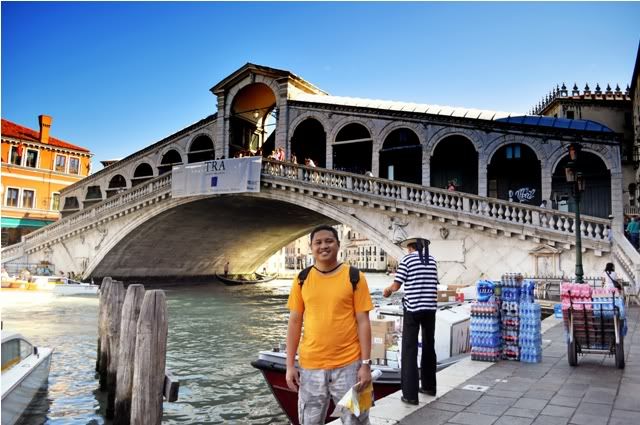 Hello Rialto! Masaya na sya! haha! Iyong-iyo na yan si Rialto. My gosh may mga kariton and cases of drinks on the side. I don't want to research further the importance of this bridge. Basta.haha!

Kung sayo ang Rialto, akin na ang ilalim ng tulay na eto.haha! Emote lang, i-avail ang moment.
Venice is totally a different experience, it has its own world apart from the Europe that most of us know. Minsan I cant help but think na parang syang squatter town na uber sushal. From super kagulo na mga eskinita at maliliit na canals (thank God hindi uso ang dengue dito)…….


……you will also find the most posh and expensive shops.

Venice is also known for its Piazza San Marco or St. Mark's Square. The structure in the middle is St. Mark's basilica. According to wiki, it is one of the few great urban spaces in Europe where human voices prevail over the sounds of motorized traffic.

The grand Basilica of St. Mary of Health in Venice, commonly known as Salute. Na-weirduhan lang ako sa word na Health and Salute, anong konek? Yun pala its like the Italian word for health…hehe…

When you think of Venice, of course you think of the Gondola ride.

…and the Gondolier. Just a warning to future travellers to Venice : DO NOT WEAR STRIPE SHIRTS.

Worst, naka-stripes ako. Buti na lang hindi lumevel sa mga Gondolier. But still, to be safe, do not wear stripes, ok?

How about the Gondola as your wedding car or wedding boat? Romantic!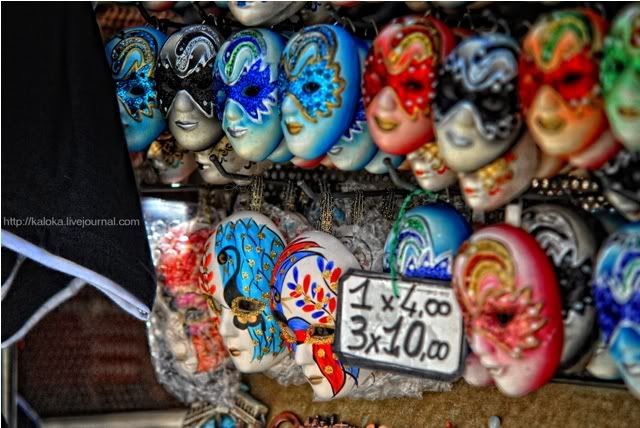 Akala ko, sa Pnas lang may "Maskara Festival", but Venice is also known as the City of Masks. Wiki says that the Venetian masks are a centuries-old tradition of Venice, Italy and are are typically worn during the Carnevale (Carnival of Venice).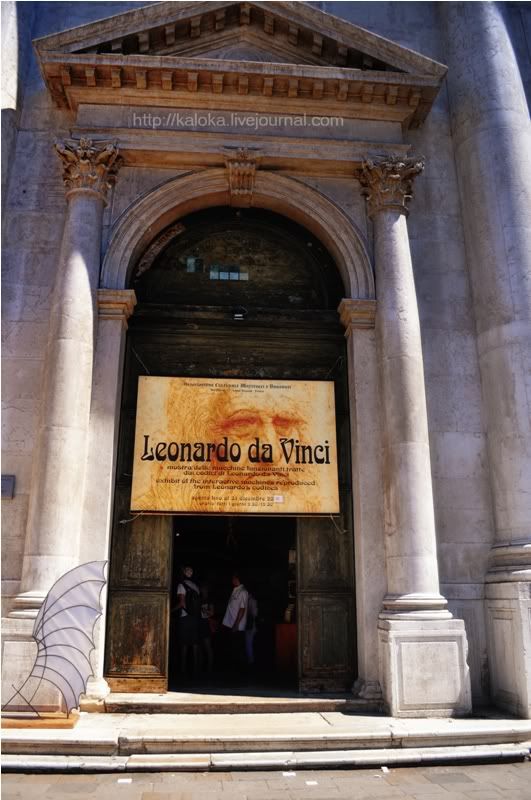 Though Leonardo da Vinci's famous painting Mona Lisa is in France, da Vinci is Italian. There was a museum showcasing his genius not just as a painter but as a scientist, inventor, mathematician, architect, etc… Rolex was amazed to see his inventions while on my mind was "Lets get out of here"…haha! Sorry I am not really into museums.
While waiting for our lovely day to end, Rolex and I were thinking what if we live here? I wouldn't mind as long as walang super high tide causing flood, chos! Kidding aside, if you live in Venice, Italy :

This could be your house' door (Unique and door knob mo).

This could be your home + your car (I mean boat) parked in your garage.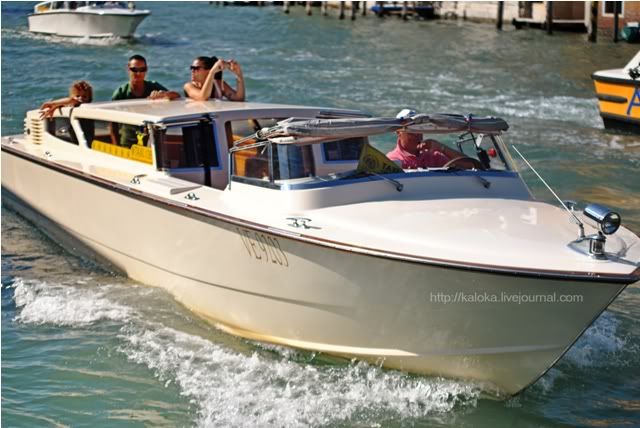 If you don't own a boat, you can always ride this water taxi or the water bus.

…And this could be your main highway!
…And this could be your husband. haha! Hon, itigil na yan. Nakakasira ng mata yan.

In the morning before stepping out of the hotel, I asked the receptionist how to get around Venice and he replied: By walking. True, you walk a thousand miles. So better wear comfy shoes or slippers and if possible bring something to soothe your tired legs, like salonpas or efficascent oil when you reach your hotel at night. Of course bring a map because you will be lost in translation.

Napagod na rin si Koya.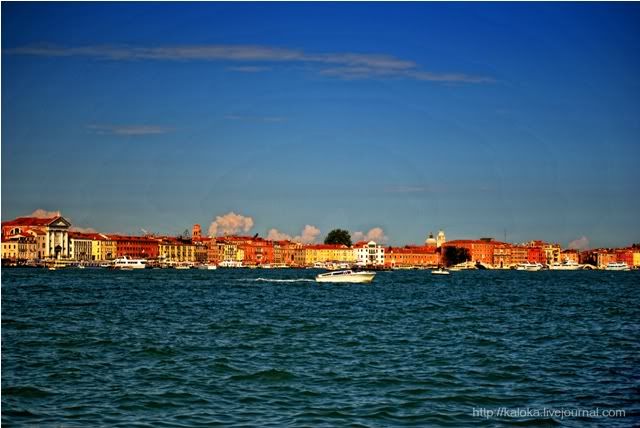 We spent I think 2 hours just sitting on the sidelines with this view along with other tourists. Well, I had tired feet but it was so relaxing to just sit there, talk and watch the day to end.
Cheers!
For quite a while last year, before summer…Rolex & I have been frenzy about Les Miserables (well, he started it all). First, we watched the movie starring Liam Neeson and Uma Thurman, then we would lull ourselves to sleep playing the 10th and 25th anniversary concert where our very own Pinay pride, Lea Salonga played Eponine and Fantine respectively. We only got over the hype (not totally) when we watched the Les Miserables musical at the Queens Theater in West End, London. Lea Salonga is no longer part of the cast but it was still an awesome show (we still want to watch again). Also known as Les Mis or Les Miz, Les Miserables the musical is base on the novel written by Victor Hugo. The first musical adaptation was played in Paris, France.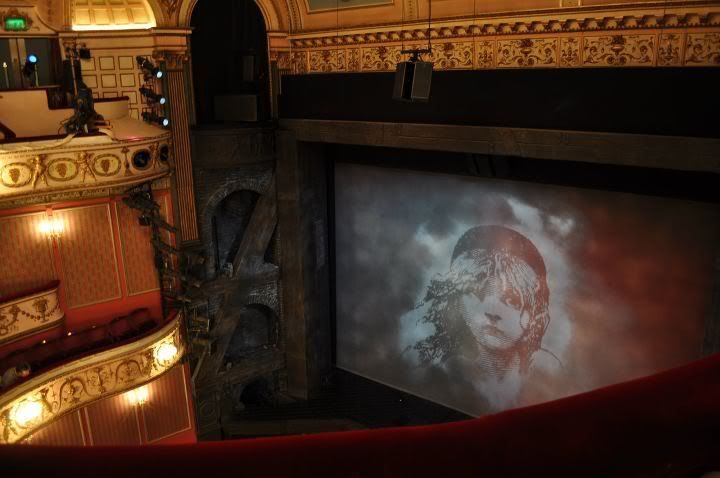 This photo was taken before the start of the show. Cameras and videos are not allowed. The show was a box-office hit. Almost fully booked during its run. We were lucky to get seats as Rolex would only watch if Jean Valjean is Alfie Boe and not his alternate (maarte!)
Now, Mamma Mia! the musical is in Pnas! Prince of Wales theater is the current venue for Mama Mia in London and I regret not watching it when we where there. Last week, we watched the movie starring Meryl Streep…and now the soundtrack has been playing in the car for quite a while now. My favorite song in the soundtrack is "Thank You for the Music".
A few days ago, I got an FB message from Rolex:
___________________________
The summer air was soft and warm
The feeling right, the Paris night
Did it's best to please us
And strolling down the Elysee
We had a drink in each cafe
And you
You talked of politics, philosophy and I
Smiled like Mona Lisa
We had our chance
It was a fine and true romance
I can still recall our last summer
I still see it all
Walks along the Seine, laughing in the rain
Our last summer
Memories that remain
We made our way along the river
And we sat down in the grass
By the Eiffel tower
I was so happy we had met
It was the age of no regret
Oh yes
Those crazy years, that was the time
Of the flower-power
But underneath we had a fear of flying
Of getting old, a fear of slowly dying
We took the chance
Like we were dancing our last dance
I can still recall our last summer
I still see it all
In the tourist jam, round the Notre Dame
Our last summer
Walking hand in hand
Paris restaurants
Our last summer
Morning croissants
Living for the day, worries far away
Our last summer
We could laugh and play
I can still recall our last summer
I still see it all
In the tourist jam, round the Notre Dame
Our last summer
Walking hand in hand
Paris restaurants
Our last summer
Morning croissants
We were living for the day, worries far away…
_______________________________
For a while I was silenced, I was moved back during the times when he was still a hopeless romantic and write poems for me (you wouldn't believe but yes he does). So I replied, "Hoy, ikaw nag-sulat ani hon?" (those where my exact words and yes I often start my conversation with him with a "HOY" or a "YO" and vice-versa). He didn't replied and when he fetched me from work, he told me that was a song from the musical Mamma Mia! hahahahahaha! I am still happy, though ABBA wrote it, it was still for me (naks! ang korny!).
The song "Our Last Summer" was released in the year I was born (32 years ago). The lyrics vividly says all our experience in the lovely city of Paris last August 2011. It was our 10th Anniversary (2nd year as married). Paris is truly the City of Lights and Love.
Cheers!