Excuse me for the thin brows…haha! (read: circa XXXX)
I had braces before. My sisters would even teased me that when I smile I looked like I have chewed a broken glass. If I'm not mistaken I tortured my gums or mouth totally with braces for about 3-4 years. My dentist (not lady dentist…I have a thing for lady dentist, sorry I just had several "bad" personal experiences with them) extracted 3 healthy teeth simply because it's overcrowding, haha! It was painful to say goodbye to these 3 healthy teeth but I have no choice. I bravely surpassed all the sores that even "tawas" has given up and was not effective anymore as a remedy. However my braces did not stop me from my eating (over-eating) habit (read: PG Patay Gutom). Since I have my braces removed, I cared less about maintaining my teeth in their proper places, I have gaps now which I guess needs a re-visit to the dentist but I swear I don't want to wear braces again.
Fast forward to the twilight saga…now people want crooked teeth or you know the vampire-like set of smile. So weird!
Japanese women in particular want the "yaeba" smile.
Yaeba means double tooth in Japanese, but it doesn't describe major dental deformities, but rather the vampire-like look obtained when the two molars crowd the canines pushing them forward to create a fang effect. According to some sources, yaeba gives girls a feline look which is apparently makes them even more attractive, while others say it's this little imperfection that makes pretty girls look more approachable as opposed to the flawless magazine cover models of the western world. Dr. Yoko Kashiyama and her staff at the Plaisir Dental Salon, in Ginza district, perform all kinds of cosmetic procedures, but yaeba is definitely among the most popular. Using non-permanent adhesive, she glues custom-made artificial teeth onto the natural canines to lengthen them and make them stand out. —- (source: http://istillcallthemscallions.tumblr.com)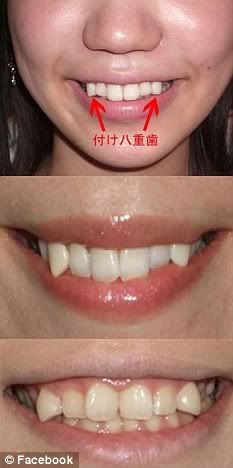 photo credit: gameshp.info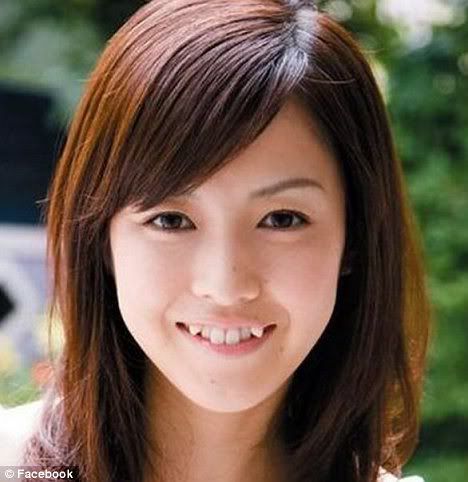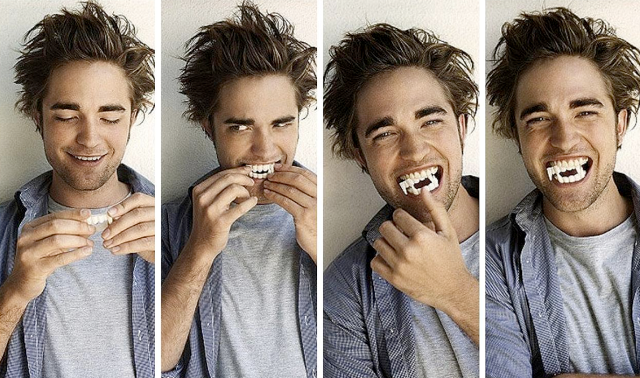 It's all your fault Edward Cullen! But you are just the most good-looking vampire…
The Twilight Saga: Breaking Dawn Part 1…November 18.
Cheers!