MANGO Gray Metallic Mesh Purse Necklace
Long chain necklace with a metallic mesh purse pendant with kiss clasp fastening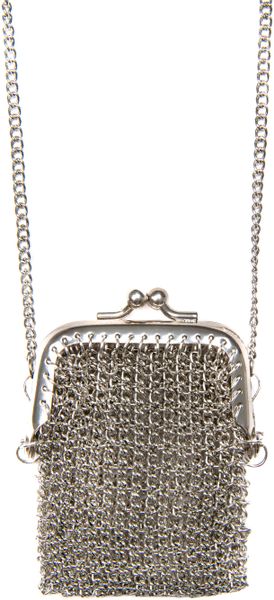 thekaloka.com is having a GIVEAWAY! Yes, after 48 years…oooppss
I always want to give something which I also love. This time I am giving away this very punk+couture-all-rolled-into-one necklace from Mango.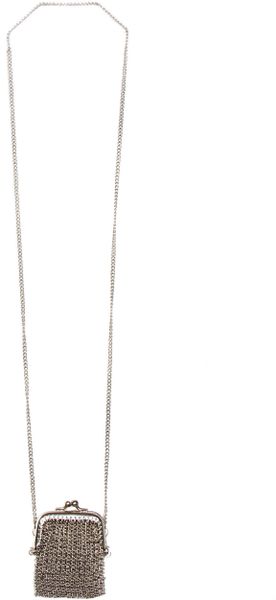 How to join? Just follow these very easy steps and you are just a few days away from getting this unique metallic purse necklace from Mango. Giveaway runs until June 5, 2013.
Cheers!
If only I can join my own giveaway…I would, haha!
Here are some of the really beautiful items that you can have if you win the $100 gift voucher from Whatabeautifullife giveaway promo:
White Bow Faux Pearl Alloy Womens Earrings $5.99 now $4.99
Satin Sash Evening Dress $141.49 now $99.99
Long Necklace With Austria Crystal And Zircon Starfish Pendant $67.99 now $54.49
Black Satin Cocktail Dress With Bow $223.99 now $89.99
Alloy Glazed Giraffe Shape Brooch $11.49
There are still more items to choose from. So do not miss the chance to win $100 gift voucher from Whatabeautifullife X Kaloka giveaway!
Join now! Click here for more details on how you can join.
Cheers!
Are you the bride or always the bridesmaid?
The Bride
The Bridesmaid
No worries, WhataBeautifulLife.com has everything in store for you. This wedding month of June,  WhataBeautifulLife.com is giving away $100 gift voucher worth of items including wedding shoes, bags and accessories.
Just follow these easy steps from Rafflecopter by logging in using your Facebook account or Email. You will get a greater chance of winning if you tweet about the giveaway once a day.
Giveaway period is from June 5 – 17, 2012 and this is open worldwide!
Join Now and Good Luck…
PS.
Tweeting gives you more chances of winning so do not forget to put the hashtag #whatabeautifullife.
How to get the URL of your tweet? Just click on the "time" in the top right corner and copy the URL from your browser.
Cheers!