…And then she realized: they were all alike! – Anne Taintor
Cheers!
Life is not always a walk in the park but it is beautiful – theKaloka
Cheers!
I must still be having an extended seasick that I totally forgot to post the second part of our adventure to the great Musandam Peninsula in the Sultanate of Oman. According to my dear friend wiki (wink), geographically, the Musandam peninsula juts into the Strait of Hormuz the narrow entry into the Persian Gulf, from the Arabian Peninsula. The Musandam Peninsula is an exclave of Oman, separated from the rest of the country by the United Arab Emirates. Its location gives Oman partial control, shared with Iran, of the strategic strait. In the northern section of Musandam, around Kumzar. The Musandam Peninsula has an area of 1,800 square kilometers (695 sq mi) and a population of 31,425 people. Connectivity has traditionally been a problem for the region, but this has greatly improved since August 2008 with the world's fastest passenger ferry launching service between Muscat and Musandam.
Here are some of the beauty of the place as captured ByBernard: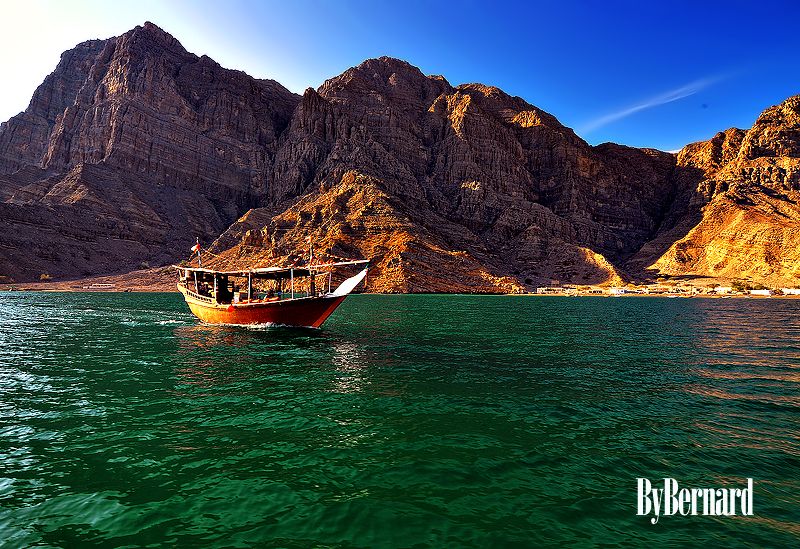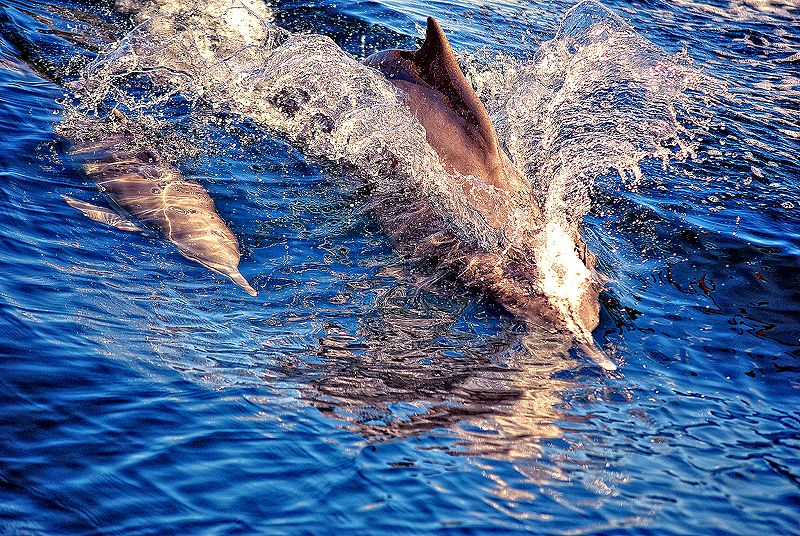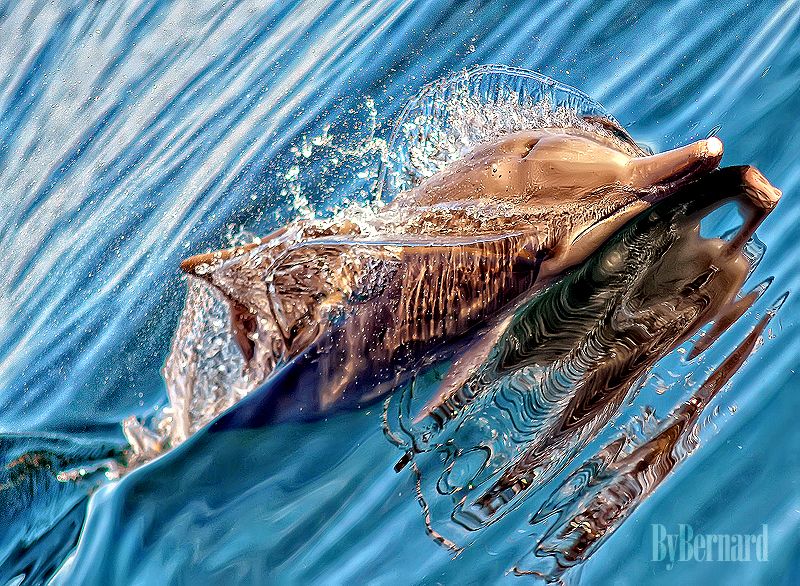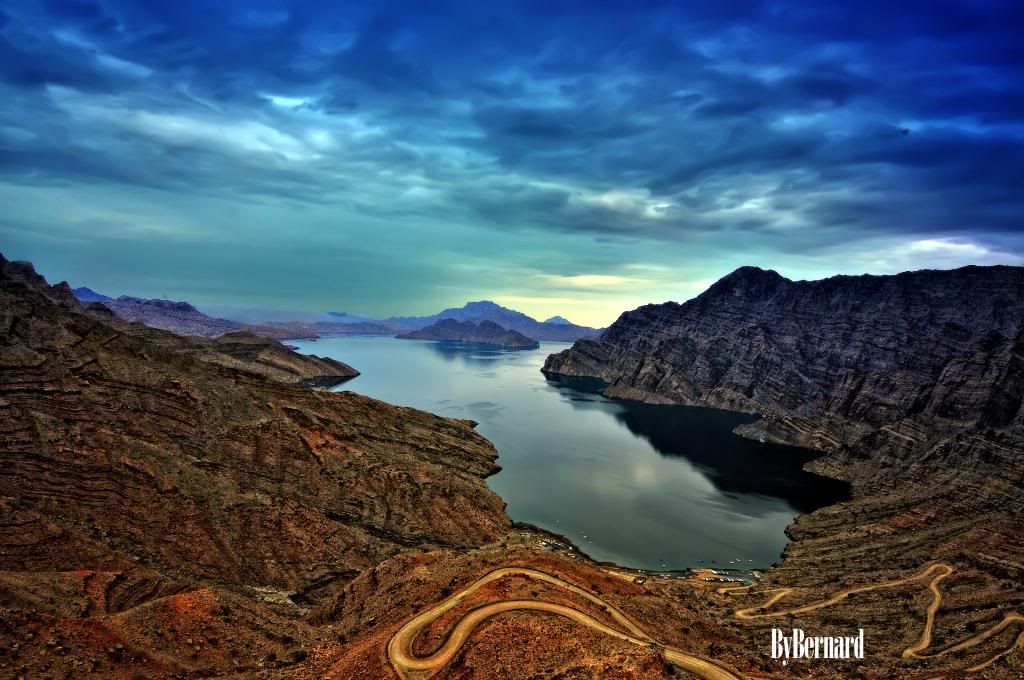 Cheers!
Who doesn't want long holidays please raise your hand. I know someone, my boss. Sounds weird, no? It is common for expats not to find anything to do in this "Land of Kaugahan". You just have to be adventurous and you will realize that it is not really that "uga" (dull) after all.
Being a muslim country, the EID Al Adha here is like a huge festivity, just like Christmas for Christians. Imagine, I am off from work from 25 October to 2 November. That's quite loooong. Mine and Rolex' feet started to itch, what's the plan? Many places came to mind…India, Sri Lanka, Dubai, Qatar etc. However, there was not much time to prepare and hello the airfare expectedly skyrocketed. I also wish we hold a "pasaporte diplomatico"
We decided to just stay in Oman for the holiday anyways we are up for something in the coming halloween and Rolex' birthday on November 1, until a colleague called up and here we are headed to where? Undecided place. To cut it short, we found ourselves in the airport not to fly but to hire a rent-a-car (Sultana is a pampered car not allowed to be brought in an unknown terrain???) It was a feat since the rent-a-car services were either close (read:non-working holiday) or there was no available vehicle. We came around 4pm and finally get hold of a Ford Mondeo by 7:30pm and our journey to Masirah Island along with Ramil, Mark and Ate Oyie has begun.
None of us has been to Masirah. Ive seen it once featured on TFC but never left an impression on me (I find it so faraway). According to the map, it is 450 km away from Muscat. Goodluck to us.
Since it was unplanned, we arrived at the island with no hotel reservations. Before leaving the house I told Rolex that I am not sleeping in a tent. I would rather stay home for the next 2 or 3 days (I must love my bed so much that I would rather be with it than to be in a beautiful place in a tent). I may act a little choosy but I spent all my life being a girl scout attending 2-3 campings in a year and at this age, I would love to be in nice comfy sheet when Im vacationing. Unfortunately there were only 4 living hotels in the island. While still in the ferry Rolex called each one of them and they were all fully booked. My excitement started to drop. Upon arrival we still walked in the hotels only to validate that it is really fully booked. Thank God, we met a fellow Filipino while in the ferry and when we called her for SOS, her family was also booked in the same hotel where we were begging for a room. After a series of talks and waiting in vain, we managed to get 2 rooms at Masirah Island Resort at RO 75 or around $195 per roomnight and checked in by 1pm.
Masirah is just a small island. You can tour around the island in 1 hour without stop-overs. Here are some snaps.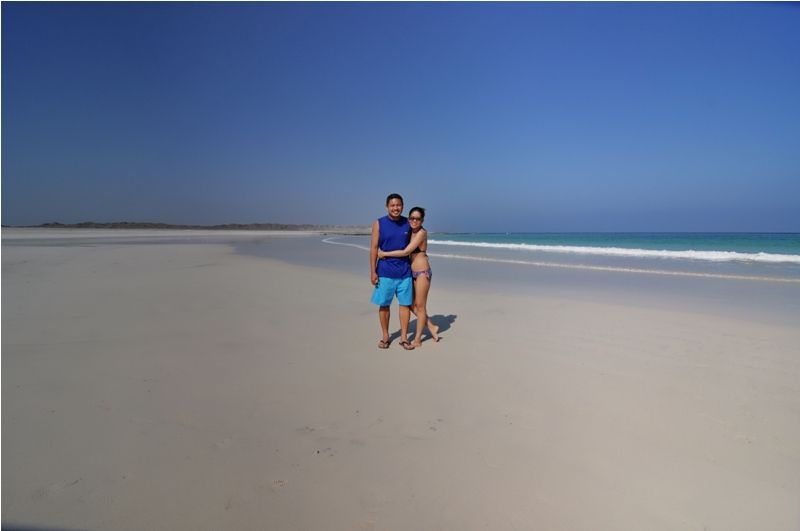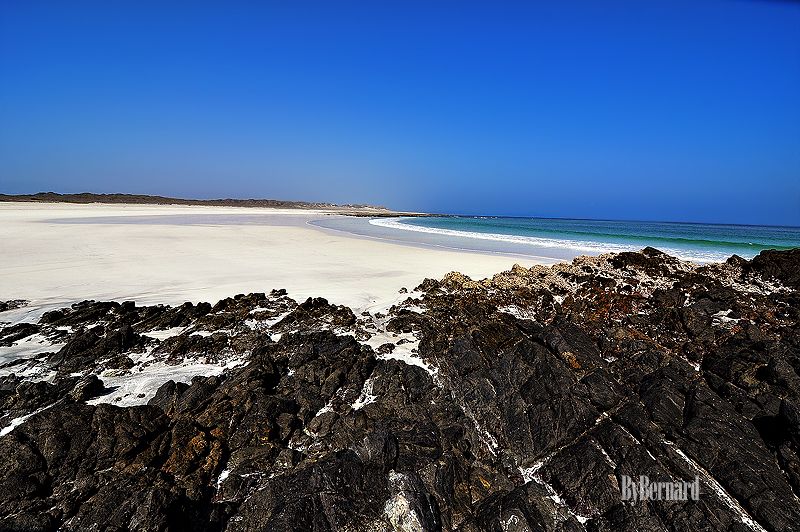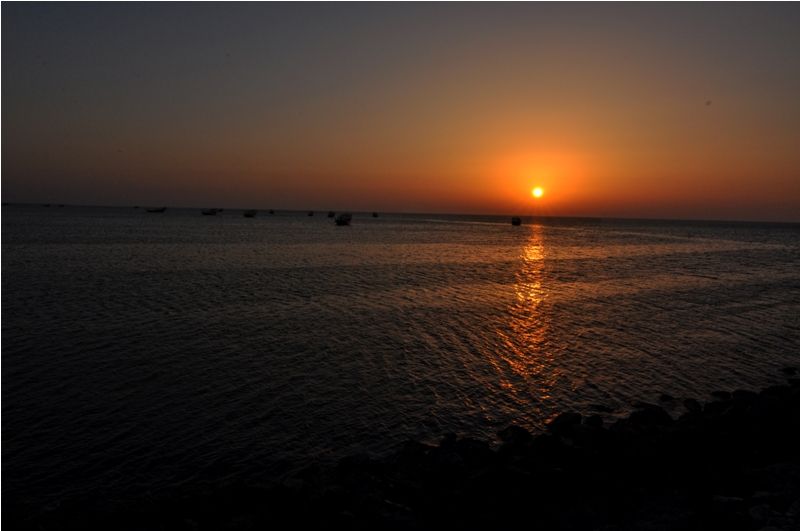 It felt like we have the entire island to ourselves. Most people go there for fishing and that might explain the reason why I didn't see them swimming. The beach was serene in white powdery sand comparable to Boracay Island in the Philippines. Aside from swimming, camping and fishing, you can also do crabbing in Masirah. Our friend Ramil got hooked that he killed caught (poor crabs) almost 2 kilos of crabs which we feasted on for dinner. The island looks so "virgin" that we got lost and were not able to visit some of the sights (at least we have a reason to come back). On the way home, we dropped by at the salt bed a few kilometers away from the port. It was a long stretch of arid land which reminds me that yes, I am in the desert but its worthy for a photo op.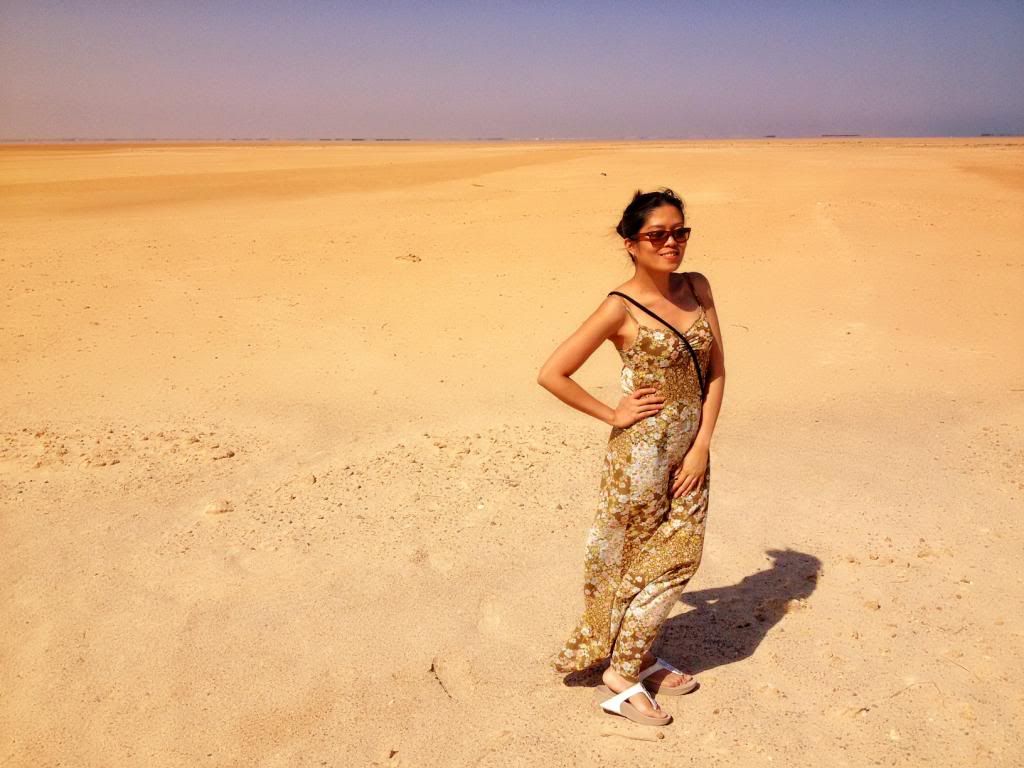 Now, remember the dark road we trekked on the way to the island? This is how it looks like in broad daylight.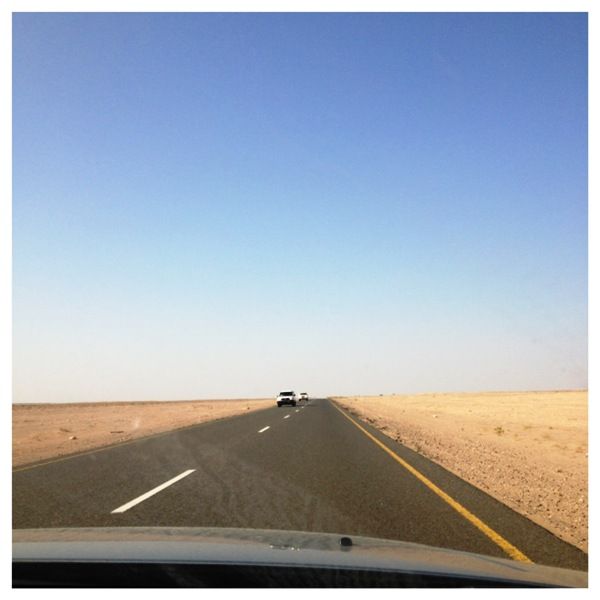 photo credit: ByBernard Photography, Mark Mampolino, thekaloka instagram
Cheers!
PS. When driving to Masirah Island, always keep an open eye. Camels just come passing by anytime, anywhere.
Masirah is an island off the East coast of Oman. Population estimated is at 12,000 in 12 villages mainly in the north of the island. The principal village is Dawwah in the northern part of the island. It contains an Omani air base and a fish factory, as well as a few small towns. Previously, BBC had a relay facility consisting of both HF and MF broadcasting transmitters stationed there. Most of the island's interior is deserted, with access to the island only possible by a small ferry for cars or by Omani Air Force Hercules (RAFO) flights.(wiki)
To be continued…
Cheers!