#salealert :
Life is not perfect but your spring #ootd can be. Check out this
MSGM Ruffle Tee.
I bet you'll love it!
Shop Now!
_______
I knew it! I am always attracted to smart men (ahem Rolex) even if I I have no inkling that they are really smart. Here are my two Hollywood Crushes who made it to the Top 30 Smartest Celebrities in Hollywood.
My all-time-crush Mr. Bourne-now-no-more Matt Damon: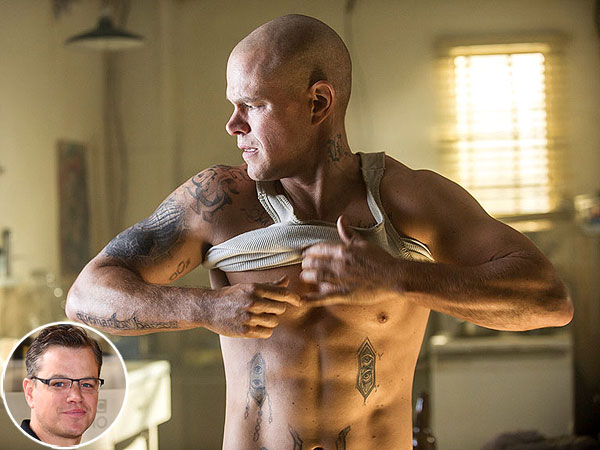 "Damon may very well be as smart as his character Will Hunting. As a Harvard student, a playwriting course assignment led to the development of a rough version of "Good Will Hunting." He later completed the project with his childhood buddy Ben Affleck. Damon ultimately dropped out to pursue an acting career instead, but the Crimson school still awarded him the prestigious Harvard Arts Medal earlier this year."
My most-recent crush (less than a year since I discovered myself "crushing" him, lol! James Franco:
"In high school he played a class-cutting "Freak," but young Franco was a math whiz who interned at Lockheed Martin. The actor has since made a hobby of picking up college degrees. After graduating from UCLA, he moved to New York and enrolled at NYU for filmmaking, Columbia University and Brooklyn College for fiction writing, and Warren Wilson College in North Carolina for a low-residency poetry program. He's currentlya comparative literature Ph.D candidate at Yale. He's also taught screenplay-writing and directing at UCLA, USC, NYU, and Columbia."
Read more on 30 Smartest Celebrities in Hollywood .
Cheers!
Add a comment
comments