#salealert :
Life is not perfect but your spring #ootd can be. Check out this
MSGM Ruffle Tee.
I bet you'll love it!
Shop Now!
_______
Say hello to Renée Zellweger's new face.
In hollywood, only Benjamin Button does it, you know aging in reverse. In fact it is called "The Curious Case of Benjamin Button", curious enough to know that it only happens in the movies and not in real life. However, in the case of Renee Zellweger and the rest of of other movie stars who went under the knife, it's not just all about suppressing the appearance of timelines in one's physique but mostly to alter or enhance a physical feature they seemed to dislike.
When Renée Zellweger made a public appearance recently, the entertainment world was shaken as if there was an apparition. What happened to the sweet and charming face we all come to love Bridget Jones? What happened to your sultry look Roxie Hart? What happened to the girl who had Jerry Maguire at hello? To cut it short, what happened to your face?
Dr. Vicky Belo explains: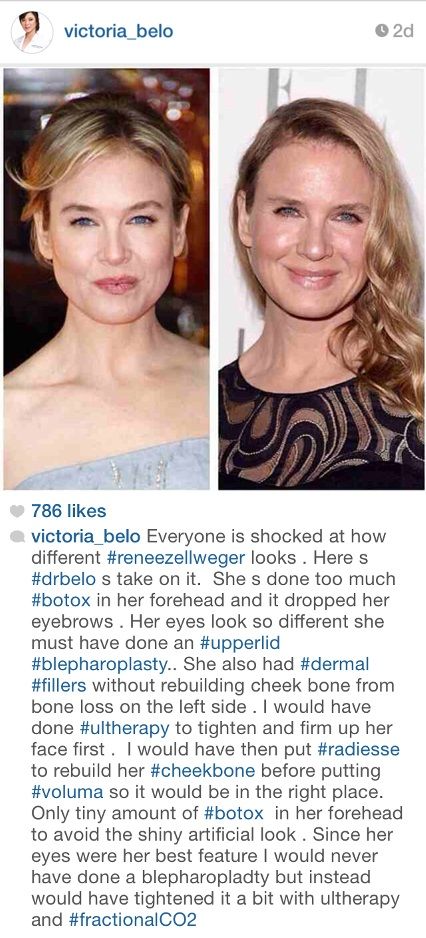 Looks like it's not just as simple as hello and goodbye.
Cheers!
Add a comment
comments