#salealert :
Life is not perfect but your spring #ootd can be. Check out this
MSGM Ruffle Tee.
I bet you'll love it!
Shop Now!
_______
This is a follow up on my previous post about KC Del Rosario (
PROFILE: KC del Rosario
), who was linked to Azkal's Phil Younghusband. An anonymous reader left this comment on my blog:
"KC del Rosario is a member of the Royal Family of Brunei. She may be well connected to some of the biggest names in Philippine showbusiness, but she herself is a "celebrity" in her own right." 
I didn't know anything about that. Though when I was in the process of composing that post about her, I noticed that her mom's last name in her facebook account is Abdullah (quite not a regular Filipino surname). However, the Royal family of Brunei are known as Bolkiah.
KC's beautiful mom, Evangeline del Rosario Abdullah
I also found out that ther mom Evangeline is actually one of the executive producers of Subject : I Love You, a Hollywood movie based on the "I
Love You
" computer virus of 2000, which originated from the Philippines. One of the lead star in the said international movie is Jericho Rosales who happens to be an artist under ManilaGenesis, a talent management agency run by Angeli Pangilinan-Valenciano (wife of Mr. Pure Energy Gary Valenciano). In fact, Gary V has a cameo role in the movie. Interesting, Evangeline is the mom of KC who's bestfriends with Kiana, daughter of Gary and Angeli.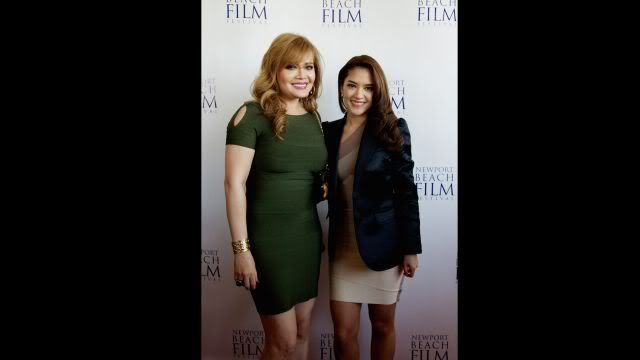 In the movie website
www.subjectiloveyouthemovie.com
, this photo was tagged : Executive Producers: Evangeline Del Rosario Abdullah & daughter Joanna Jefri
Bolkiah
.There's the last name Bolkiah that I was looking for.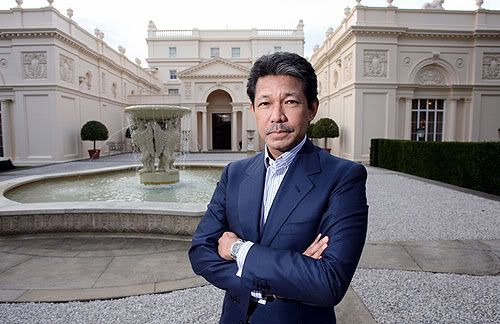 Prince Jefri Bolkiah is the younger brother of the current Sultan of Brunei Hassanal Bolkiah. He is know for his extravagant lifestyle and had a number of legal issues with the state of Brunei. He has had five wives, two of whom he is divorced from and three to whom he is still married (wikipedia). One of his wife is a Filipina, Ayen Munji now a Laurel after being married to singer/performer Franco Laurel.
Ayen Munji and Franco Laurel during their wedding in 2001.In an interview with Ricky Lo for the Philippine Star last October 18, 2004:
Ricky Lo:    Were you the only Filipina wife?
Ayen Munji: No. There were two of us.
I also tried to ask KC del Rosario herself if she it is true that she is a member of the Royal family of Brunei and graciously she replied:

This is just my assumption. It might be that the other Filipina wife of Prince Jefri Bolkiah referred by Ayen Munji in that interview is indeed KC's mom Evangeline but KC is not her daughter with the Prince. It might have been Joanna since she is using the last name Bolkiah. According to wikipedia, Prince Jefri has 18 children aged between around 4 to 37.
Related Posts:
1) Profile : KC del Rosario
2) AM I A ROYALTY?
Cheers!
Add a comment
comments