#salealert :
Life is not perfect but your spring #ootd can be. Check out this
MSGM Ruffle Tee.
I bet you'll love it!
Shop Now!
_______
First of all let me greet all of you a Merry Christmas and a Happy New Year!
Though Christmas and New Year are not a big deal in this corner of the world, I still felt the holiday rush. First, I was working on the 24th and 25th (isn't it great) and second, it seemed like Rudolph and the rest of the reindeers must have driven their sleigh all the way to our house with a rush. I mean I have tons of stuff to clean up, they are all over the place from gifts, wrappers and "name-it-you-have-it" trash.
Below is the one and only decent photo that Rolex and I had on Christmas Eve taken by a 7-year-old girl (hi Mau) using my Iphone.
I was working on the 24th until 5PM. We had Christmas dinner at home with a few friends.Then Rolex gargled almost 2 bottles of wine and unknowingly found himself in bed even before 12 midnight. He was naughty on Christmas Eve. He doesn't deserve a gift from Santa. I ended up saying Merry Christmas to me, myself and I…and some of our friends who were there (laughing at him! ho!ho!ho!)
On the 25th, I was in the office again (Rolex is on holiday for 10 days by the way so he couldn't care less about turning wine into water). I can't afford to take some days off because my boss was out of the country and I was OIC. In the evening, we attended a Christmas Party dubbed as "NCT Pinoys Christmas Party 2014".
There we are with our instant daughter of the night 7-year-old Kierra. This photo was taken after the photo below where we won the newspaper dance game.
The following day, we had a post-Christmas celebration in Muscat with our friend Francis and Anthony. We had coffee then lunch and coffee again before going to mass where I saw the scariest Santa outside the church premises. Looks like the little boy is not even convinced that it was really Santa.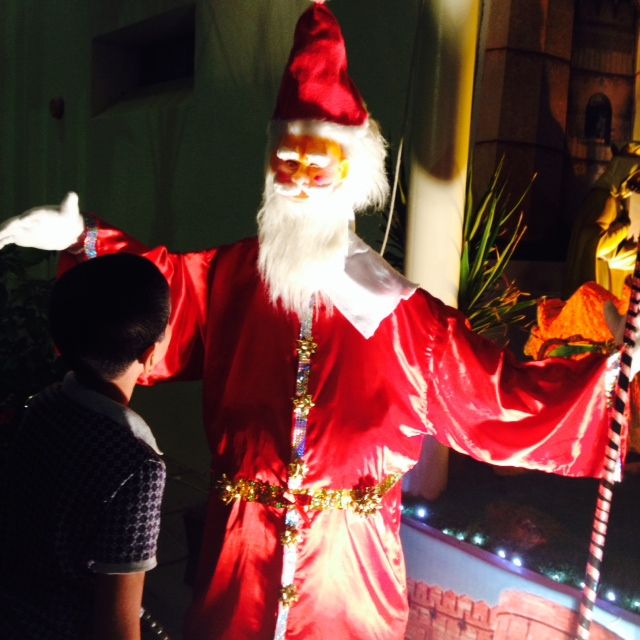 At around 3AM the following day, with the company of some friends we headed on a road trip to the Island of Masirah. Rolex and I have been to Masirah two years ago. Since we both love the beach and the island life, we certainly didn't mind coming back.
Read: Masirah Unplanned Part 2
Here are some photos I've taken using my Iphone which actually doesn't justify the beauty of the beaches there.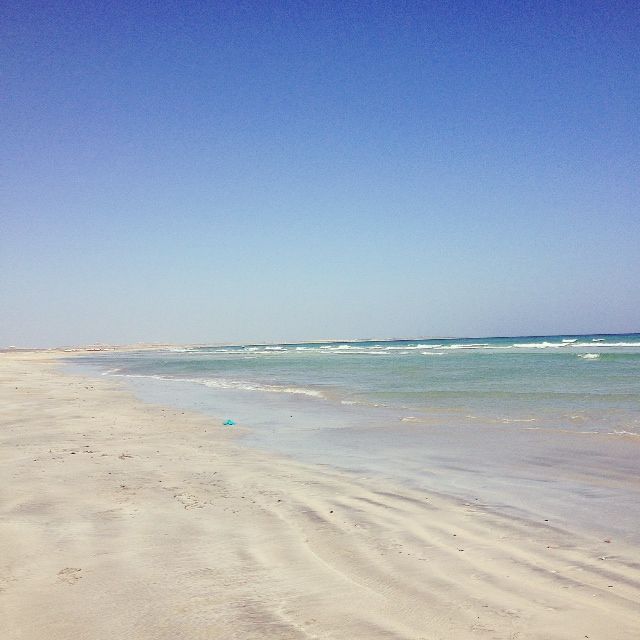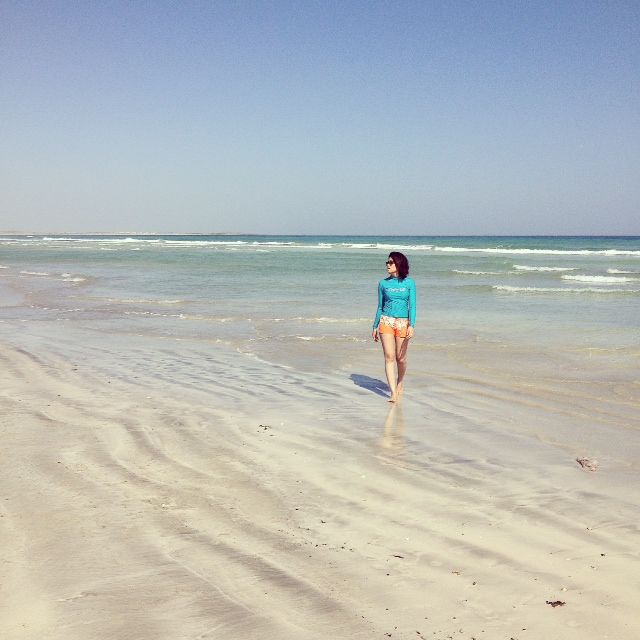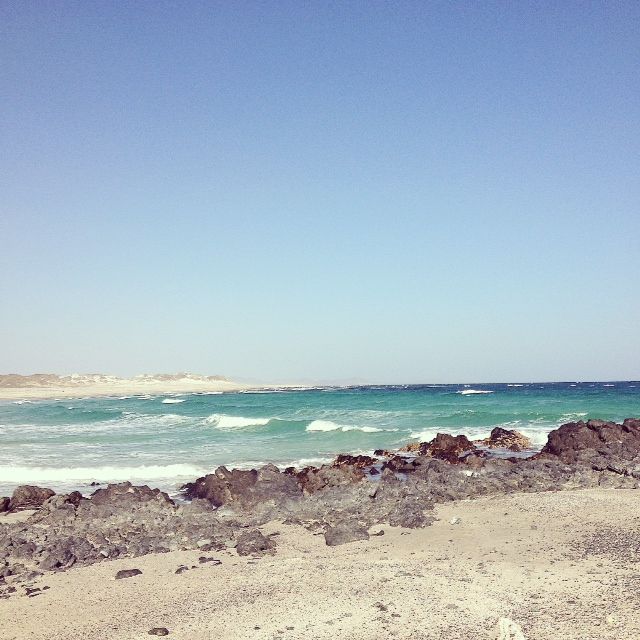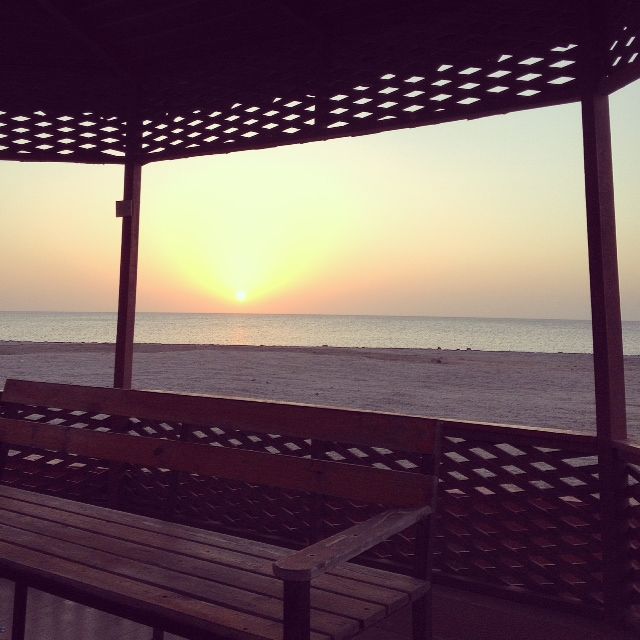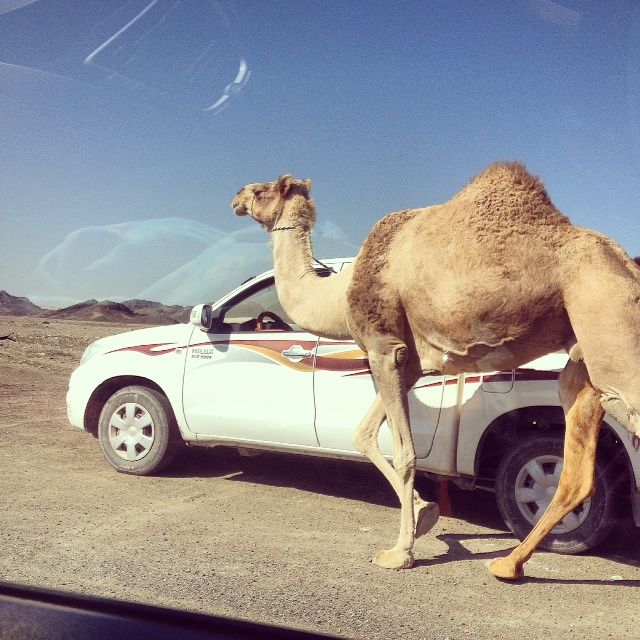 This would probably be my last blog post for the year. Thank you 2014 and hope we all have a wonderful 2015. See you all next year.
PS. On the way to Dubai now to celebrate the New Year!
Cheers!
Add a comment
comments