#salealert :
Life is not perfect but your spring #ootd can be. Check out this
MSGM Ruffle Tee.
I bet you'll love it!
Shop Now!
_______
It's been a while since I wrote something thought-provoking…chos! I mean, it's been a while since I made a long post of words. Well, I express myself better in writing than speaking because I have a tendency to loose myself (specially when I am angry) but on the other hand I am a very visual person. I understand and appreciate pictures and illustrations more than just plain long reading…specially if it is just pure lame, non-sense narrative. So here I am writing my thoughts (which can be non-sense to you) + pictures.
For the past two week ends (by week end here, I mean Thu/Fri) Rolex and I were out and about in Dubai for a little shopping spree a.k.a. "gift to self" and then last week we headed to Sur, Oman again for non-stop swimming.

View of the Emirates Tower, Dubai

Wadi Shabs Sur Oman
We had so much fun but it's not fun to come home and realize that you have a skyscraper of clothes to iron and Himalays of laundry (goodluck hon!). In addition, I need to prep my arms for the vacuum. Reminder to self: Land of Kaugahan = Carpets + Sand Storm. You can accumulate as much dust here that you can compete with J&J for manufacturing baby powder. One day, our friend's 9-year-old daughter came to our house and told me to clean my laptop, haha! (it's covered with dust because I dont get to use it that much, excuses!). It's not that I hate cleaning the house but at the same time I don't enjoy it. I am purely un-domesticated. Sometimes house cleaning is a stress-reliever or when you want to be on your own. I remember my housemate Mrs. Grogeous Anderson, a clean toilet only means one thing = fight with the BF. Just like cooking,it drains my entire adrenaline. I am lucky to have a husband who cooks well and who shares in the household chores but he can be lazy sometimes and glued to the computer all-day reading what happened to the world and how to take very good photos.
On the other hand, I succumbed also to the online world of malls. There are no gigantic malls here like what we have in the Pnas. There are only 2 Mango shops here, 1 Zara and 1 H&M and my clothes are limited there, period…and please note the malls (where carparks are wider than the mall itself) are located 2 hours from our home. On a positive note, my blog finally got a partnership with giant on-line shops such as shopbop.com and romwe.com. Don't forget check out their trendy items here.
Lately, I have not been liking myself being always connected to the computer. In fact, I have ignored the TV. TFC sucks they moved that time slot of Kris TV and therefore I cant watch it when I get home from work. I hate teleseryes because they put the good ones on a very late sched (hello! Gigisingin ba ako ni Coco Martin kung ma-late ako?). Life here is stress-free. I have so much time and yet I have so much things undone. I need a little kick or a hard one to get my a** going.
1) I need to finish this book (on the last chapter now).


2) …So I can start this one (After he read this book, Rolex said that he wants to put Osama Bin Laden in blade slide which falls into a pool of calamansi juice).


3) Clean the house!!!!
4) Start boxing some stuff to Pnas to get away with excess luggage.
5) Make lumpia, macaroni salad, tuna carbonara (yes, I can whip these 3) and spaghetti (trying to get the taste I want, by BFF makes the best spaghetti in the world).
6) Plan our trip in July/ August (this is Rolex' primary task).
7) ….and the scrapbook for our trips since 2009 until now still undone, not even started.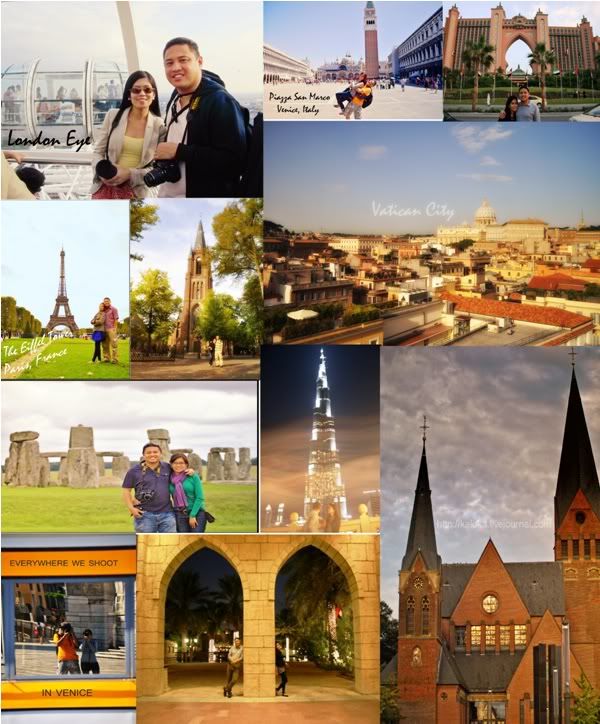 Good luck to me…
PS.
Remember this post about my dream that is somehow connected to my friend's baby Andrei?They finally raised the amount they needed and Baby Andrei will be going to Taiwan for his treatment. Thank you for all your help and for the 140 people who shared my blog post, you just made the right thing by hitting that button. God is good all the time.Amen.

Cheers!
Add a comment
comments