#salealert :
Life is not perfect but your spring #ootd can be. Check out this
MSGM Ruffle Tee.
I bet you'll love it!
Shop Now!
_______
02 May 2015 – Las Vegas, Nevada
At 2 PM, the doors will open at the MGM Grand Casino to welcome the boxing aficionado from all over the world to witness the fight of the century : Mayweather vs Pacquiao.
Undercards for Mayweather vs Pacquiao will obviously kill some time until the main event at 8 PM. Have you got your ringside tickets? According to ticketmaster.com price average at the concourse level (yellow) average at $1,500 – $7,500.
I tried my luck and booked a ticket and found out that the best available seat is at Sec 17 Row E Seat 3 for $7,917. Period.
Fearless Forecast
Different sports analyst and boxing experts have given their 2 cents about the fight. Who will win? by knockout or decision… I really don't know.
Based on their supporters or who's backing who, I can tell what the future of Mayweather and Pacquiao looks like.
On the left corner for Floyd Mayweather : 50Cents, Beyonce & Jay Z, Snoop Dog, P Diddy, Justin Bieber and Jamie Fox.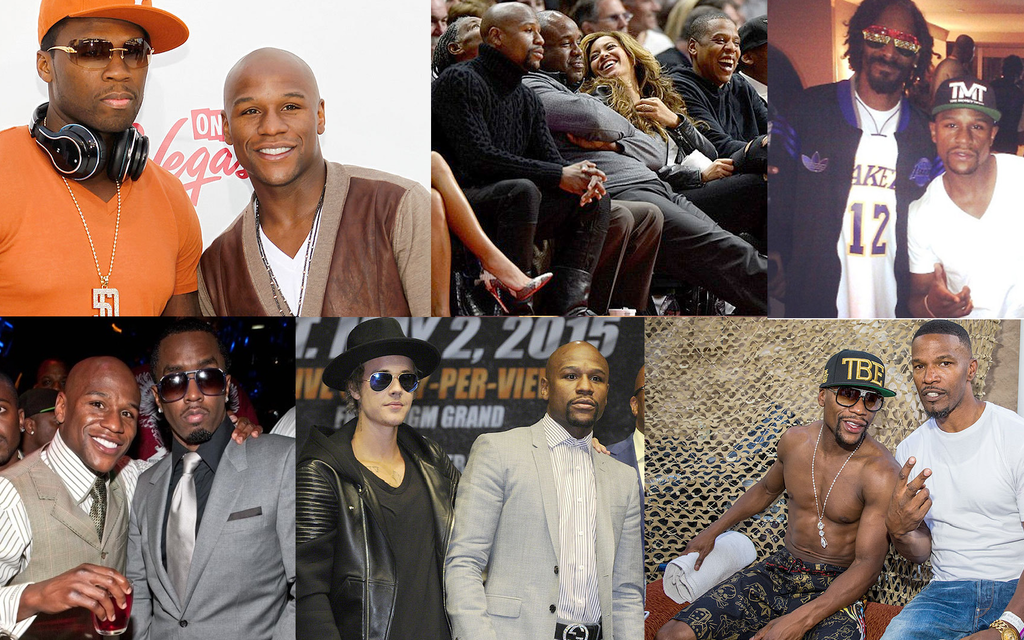 On the right corner for Manny Pacquiao: Mark Wahlberg, Sylvester Stallone, Keanu Reeves, Arnold Schwarzenegger and Micky Rourke.
Manny Pacquiao will have a Hollywood movie career as an action star joining the ranks of The Expendables while Floyd Mayweather will launch his singing career and do rap music.
PS. If all else fail for Mayweather in the music scene, he can make it on TV and join David Hasselhoff in the remake of Baywatch.
Cheers!
Add a comment
comments