#salealert :
Life is not perfect but your spring #ootd can be. Check out this
MSGM Ruffle Tee.
I bet you'll love it!
Shop Now!
_______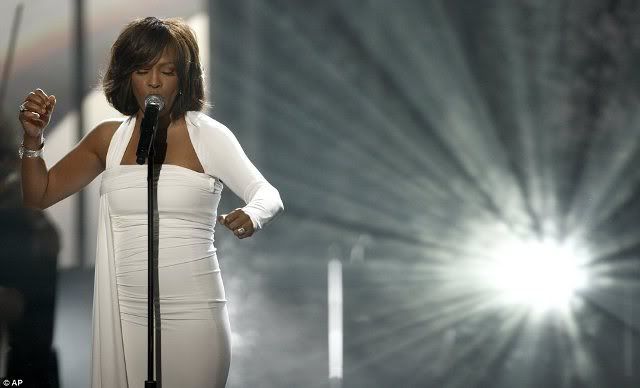 Whitney Houston 1963 – 2012
I am not a huge Whitney Houston fan but it is so sad that great singers of all times are slowly bidding goodbye or badbye. She was found dead in Beverly Hills hotel room (anong room #?) and speculations tell that the cause of her death is drug-related. Just like the King of Pop Michael Jackson who passed away at 50, Whitney Huoston is still 48…still young in this modern world where 60 is the new 40. Thank you Whitney for your music, kung wala ang walang- kamatayang "I Will Always Love you" mong kanta, paano na ang mga adik sa videoke.
On a positive note, I do not see this coming to Madonna who at 53 rocked the Superbowl halftime show last week. Magmukha man syang Patron or kung anong santo, keri lang basta the most important thing is, health is wealth. Right? Amen…

Lesson learned aside from Health is Wealth, is "Aanhin pa ang damo (drugs) kung patay na ang kabayo?". Ok lang maging mayaman, wag lang maging adik. Mas worst yung mahirap ka na, adik ka pa…and I think its time to start shooting the remake of "The Bodyguard". Just like my previous vote, I still go for Beyonce to play the Diva Singer and Mark Wahlberg as the bodyguard. But then again, nothing beats the original (Whitney + Kevin Costner) so let Warner Brothers decide.
In your opinion, who should be paired up for the remake of "The Bodyguard"?

For now, Whtiney…may you rest in peace.
Cheers!
Add a comment
comments